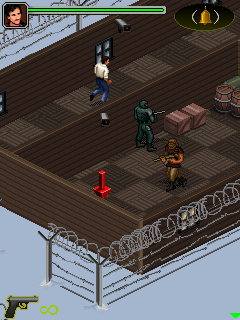 The makers of Agent Vinod are out with a mobile and online games which will captivate the interest of the fans who want to be a spy and travel to different parts of the world on a task mission.
On the mobile – the Player can take on the role of the super spy Agent Vinod and undertake a variety of difficult infiltration and action missions in different exotic locations across the world in a desperate attempt to unearth an insidious terrorist conspiracy to cause nuclear armageddon! Infiltrate, hack, shoot, sneak and do whatever it takes to succeed! Stealth is a critical component of the game, because once the alarm gets sounded, special Zytech Commandos come in to secure the level, making things much tougher!
The game is available across all Mobile Operators. To access the same user has to compose a message with the keyword – AV & send this 55435. The return message is a Wap Link, which user can click to download the game.