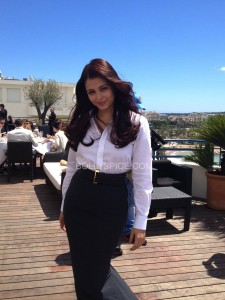 Aishwarya Rai Bachchan last appeared on celluloid almost three years ago in Sanjay Leela Bansali's Guzaarish (2010). Since then, the actress was rumoured to have taken a 'break' from acting in order to spend more time with her 1 year old daughter Aaradhya. Aishwarya, on the contrary disagrees and maintains that her personal family life has never disturbed her professional working life.
When speaking with the Times of India about whether she will be making her comeback under the Sanjay Leela Bansali banner the actress replied, "When was I ever away from the industry that I have to make a comeback now? I was always involved in it, so there is no point in terming it as a 'comeback'."
Whether one may define it as a comeback or a short-term break, we do hope to see the former beauty appear onscreen again very soon!