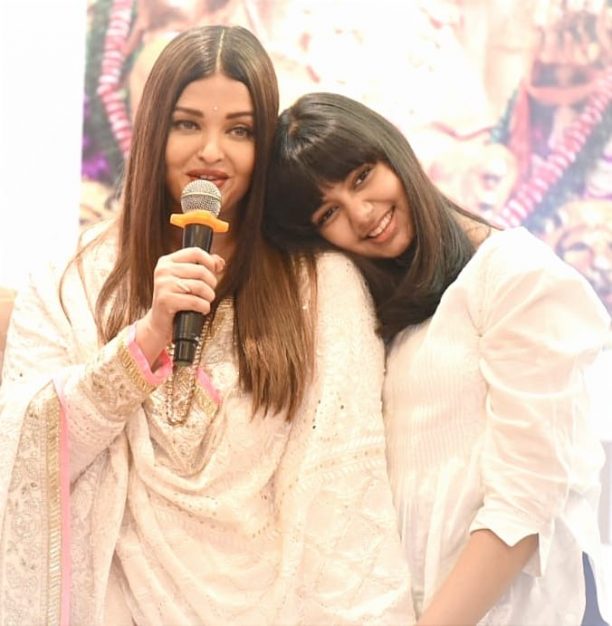 Aishwarya Rai Bachchan celebrated her 50th birthday with a difference and pledged her support to three different organisations including the GSB Seva Mandal, CPAA and Smile Train. At a function, which was also attended by her mother, Vrinda Rai and daughter Aaradhya Bachchan, held in the suburbs by the GSB Seva Mandal, Mumbai, Aishwarya Rai Bachchan, graced the occasion and spoke about the need to provide quality medical services to the poor. On this occasion which coincided with her 50th birthday, she announced a donation of Rs. One crore towards the GSB Seva Mandal hospital project.
Dr Bhujang Pai, Chief Convenor of the GSB Seva Mandal said, "The GSB Seva Mandal, Mumbai, known for its world famous Ganeshotsav Celebrations besides other religious and social activities, has started work to construct a 300 bedded, modern , tertiary care hospital at Mira Road Bhayander, Mumbai. The hospital will be coming up in salubrious surroundings, in close proximity to the terminal end of the Borivali National Park. The GSB community aims at providing affordable as well as world class healthcare , and will also cater to the poor and underprivileged as well. Work on the first phase has already commenced, which aims at completing 100 beds by the end of 2024."
In addition to this Aishwarya Rai Bachchan also pledged her support to CPAA and will be taking care of the treatment of 50 children who are suffering with cancer. She has shown her support to this cause for many years now
The team at Smile Train could not be here today but they sent their wishes and said, "The team at Smile Train wishes Aishwarya a very Happy, blessed, golden birthday!.
In our decade long association with Aishwarya as our a global goodwill ambassador, she has always shown grace, compassion and an unwavering commitment to help children with clefts. She truly embodies Beauty with a golden heart.
We are grateful for the generous donation to support life transforming cleft surgery for 50 children on her 50th birthday and look forward to celebrating the Day of Smiles on 20th November with Aishwarya, her family and the children we serve."
Speaking at the event Aaradhya Bachchan, was full of praise for her mother saying, "I feel what my mom is doing is truly important and truly wonderful. It's truly enriching and fulfilling. It's helping the world, it's helping everyone around us, it's helping people and I just want to say, what you are doing is truly incredible."