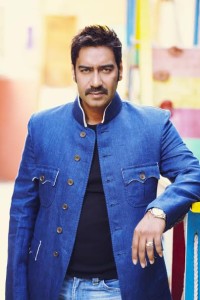 On the occasion of National Youth Day 2015, SAARC HIV AIDS Campaign Goodwill Ambassador Ajay Devgn took a Special Pledge for youth with over 800 Youth of Mumbai and senior dignitaries and representatives from the Government of India.
Ajay Devgn, SAARC Goodwill Ambassador said that HIV/AIDS is one of the important diseases that India is fighting against. And, it is good to note that India could keep HIV to a very low level. HIV is an infection, from which we can protect ourselves, by having correct knowledge about the modes of HIV transmission and methods of prevention. India has also focused on empowering youth with correct and complete information and services to enable them protect themselves from HIV/AIDS. Today, we are celebrating the birthday of Swami Vivekananda as the National Youth Day.
The other dignitaries who were also present at the function were Dr. Deepak Sawant, hon. Minister Health & family Welfare, Smt. Snehal Ambekar, Hon. Mayor Mumbai and Shri. Ashish Shelar, President B.J.P Mumbai and M.L.A.
The theme that has been specially decided by NACO for this year's National Youth Day programme is 'Youngmanch' with the slogan 'Hum Se Hai Nayi Shuruaat'.