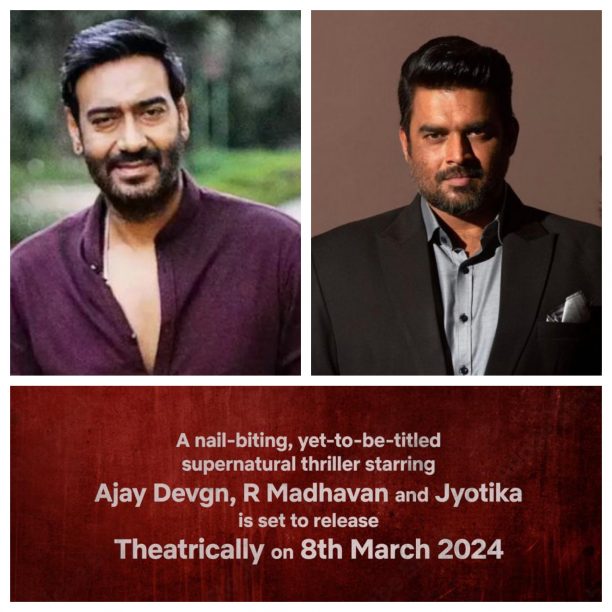 Here is some brand new and exciting movie news! Ajay Devgn, R Madhavan, and Jyotika are coming together to send goosebumps down your spine. Directed by Vikas Bahl, the untitled edge-of-the-seat supernatural thriller is going to have its theatrical release in 2024 and promises to redefine the genre. The film will also mark the Hindi film debut of the young actress, Janki Bodiwala.
Presented by Jio Studios, Ajay Devgn Ffilms, and Panorama Studios International, the film is produced by Ajay Devgn, Jyoti Deshpande, Kumar Mangat Pathak and Abhishek Pathak and directed by Vikas Bahl. it is set to theatrically release on 8th March 2024.
Watch this space for more!