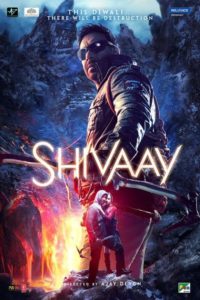 Talking about Bolo Har Har Har, Ajay said, "When you haven't shot the film, you need to excite the technicians with the story and visualisation. I asked Mithoon to explore the sound for a movie, which is a combination of action, emotion and drama, along with the tenets of Lord Shiva. Each song takes the story forward. Shivaay's soundtrack is all encompassing with different emotions just like the film."
With over 11 million views on YouTube, the title track sees an eclectic mix of artistes like rapper Badshah, tribal vocalist Megha Sriram Dalton and singers Mohit Chauhan and Sukhwinder Singh, collaborating on the song.
Directed and produced by Ajay Devgn, Shivaay releases in cinemas on 28th October 2016 for Diwali.