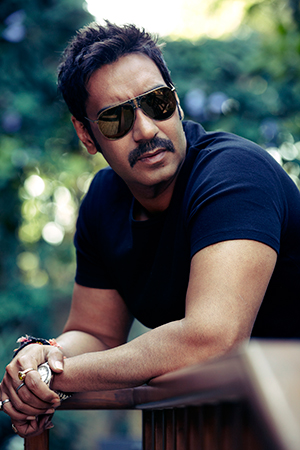 Whilst actor Ajay Devgn maybe busy with promotional events for Satyagraha, news has it that the actor is equally busy preparing for his next directorial venture. Ajay Devgn is one particular actor who likes to have his hands in many pies, in which he prefers to experiment with films beyond his acting career. As such, it has been revealed that the veteran actor is now looking forward to direct his next movie again and even has the script ready! But wait, there's more!
Not only is Ajay Devgn believed to be directing his second film, but he has also apparently finalised that his wife Kajol will once again be playing the lead role in his movie. Speaking with a leading newspaper Kajol in fact confirmed the good news, stating, "Yes, I'm in Ajay's next film. We have finalised a script. Now, hopefully, it will start soon."
Whilst both real-life star couple appeared together in Ajay Devgn's first directorial film U, Me aur Hum (2008), it is believed that the romantic couple will not be seen sharing screen-space in his next untitled movie. Until then, fans of Kajol worldwide are eager to see the actress return on the big screen since her last appearance in We are Family (2010). We look forward to finding out more about Ajay Devgn's new film and will be keeping you posted with the latest news!