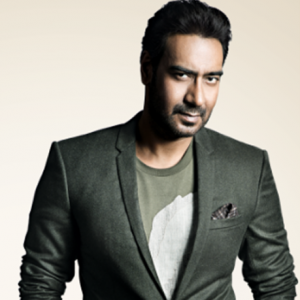 The Singham star who is known to be quite personal about his life and not being very active in digital space, has decided to change that. His fans are already noticing that he is now tweeting and posting updates a lot more regularly than he used to earlier. In fact, a few of his fans got concerned about his Twitter account being hacked but he clarified that this is not the case! He is back!
Ajay has also decided to be a lot more active on YouTube and to get that kick start, and took over YouTube on June 24th. YouTube Takeover is a new trend that allows celebrities and brands to host interactive and creative content for their fans.
Ajay Devgn fan clubs on social media are quite excited with this innovative step from Ajay who is otherwise very low key and a content family man.
Devgn feels like the audience and fans are now the producers and consumers of media, and is excited about his YouTube takeover and more digitally led engagements in future. "Shooting films back to back didn't give me enough time to interact and communicate with my fans so far. But I have now decided to commit more time to stay connected with my fans who have supported me in every stage of my career. You will see me engaging a lot more with you all through various innovative digital mediums that technology and social media has provided us, YouTube being one of them," said Devgn.
His takeover included some of his most popular scenes, stunts, songs and interviews and more!
Check it all out here!