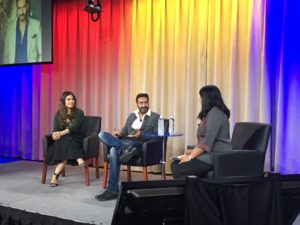 While on their visit to the US for the promotions of Shivaay, the Devgn's made a stopover in the San Francisco Bay Area (California) and visited the Headquarters of Google and Facebook.
Being a gadget freak himself and given the advanced use of technology in his upcoming movie Shivaay, Ajay was really looking forward to these visits!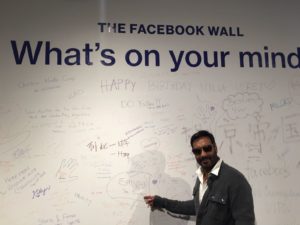 Together Ajay and Kajol were given a tour of the Google and Facebook offices. At the Facebook office, they were also given a demo of the really cool oculus device (virtual reality headset). It was then that Kajol decided to give her fans good news of her joining Facebook officially. She picked this day also because it was her mother, Tanuja's birthday.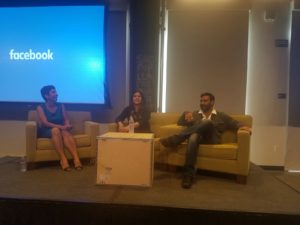 The two interacted with the employees over Q&A at the town hall where they were asked questions on how they strike a balance between personal and professional lives, on their film Shivaay amongst few others.
Ajay was immensely proud to see so many Indians doing incredible work and holding important positions globally.
On this shirt trip to the US, they visited New York, Dallas, Chicago and San Francisco for promotions. Looks like the Devgn's are leaving no stone unturned to make the most of their US tour!
Kajol's Facebook Page: https://www.facebook.com/OfficialkajolDevgan
Kajol's first post: