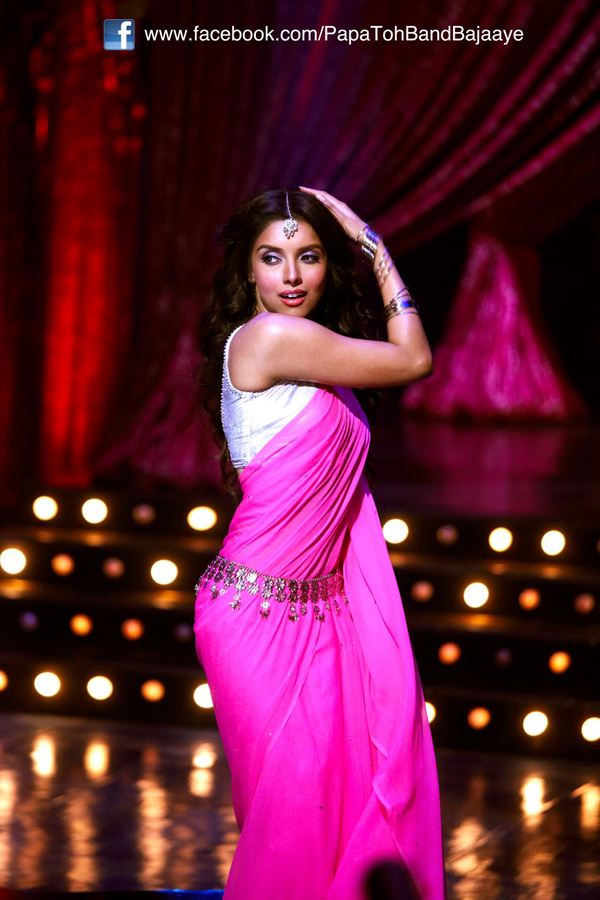 Asin is known for her work in Hindi, Tamil, Telegu and Malayalam films.  After working in 17 films, the 26-year-old actress made her debut in Bollywood, but chose to kick it off with a remake of one of her own Tamil films; Ghajini with Aamir Khan and Jiah Khan. The film went on to become a huge blockbuster and Asin went on to work A-list actors Salman Khan and Ajay Devgn in Vipul Shah's London Dreams. She was more recently seen with Salman Khan in Ready, one of the highest grossing films of last year.
Next up for the Kochi-born actress is Sajid Khan's Housefull 2 : The Dirty Dozen. Asin spoke to our UK Bollywood reporter Sunny Malik about her character in the film, her co-star Akshay Kumar and much more in this exclusive interview.
How different is the film from Sajid Khan's 'Housefull' which released in 2009?
Housefull 2 :The Dirty Dozen has no similarities with Housefull. It's an entirely new story although there are actors who are in both films. The characters are completely new, they are very different compared to those from Housefull. The only similarity is that a lot of people come together under one roof. Housefull 2 is about fathers, daughters and it's about these four friends and their interrelationship and confusions which are created. That's what the film is about. It's obviously a comedy, an entertainer and a mainstream commercial film.
Tell me about your character in the film?
I play a girl called Heena and she is the daughter of Rishi Kapoor in the film. We are a family who live in London and have an extended family here as well. Rishi Kapoor has a brother in the film, played by his real life brother Randhir Kapoor. In the film they are called Chintu and Dabboo. Randhir Kapoor plays my uncle and he has a daughter, Bobby who is played by Jaqueline Fernandez. So, she is my cousin sister and we two families are constantly at war with each other. They are at loggerheads with each other even though they technically live under the same roof .
My character is an animal rights activist. She works for an organization called LAW which means Loving Animals Worldwide. That's about my character in the film.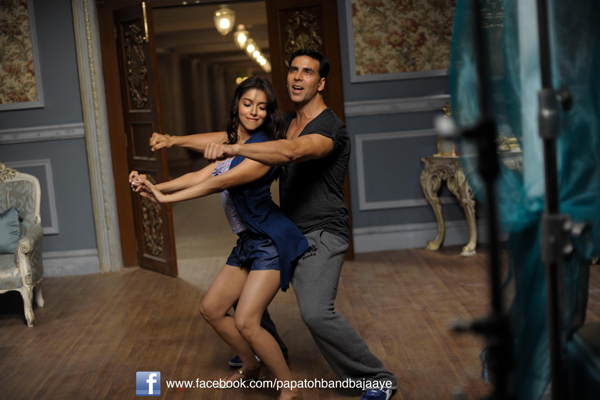 You worked with Akshay Kumar now after working with Aamir, Salman Khan and Ajay Devgn. How was your experience shooting with the Khiladi?
Akshay is a lot of fun. I think he is a good balance of professionalism mixed with fun. He is very disciplined about maintaining himself, about his work, about his punctuality yet he is a prankster, very laid back, has a good sense of humour and a wonderful comic timing and is witty. So, I think he is a good balance of professionalism mixed with fun and being chilled out and it was amzing working with such a person.
Is Sajid Khan a strict director?
I don't find him very strict but he improvises on set, gives his actors' freedom about expressing suggestions and he gets totally involved in the scene. When he watches a scene on the monitor, he is so engrossed and enjoys it so much that he bursts out in laughter and even forgets to say cut. I think, he is a very chilled out director. He is someone who enjoys working in films and someone who loves his job and is a lot of fun to work with as well.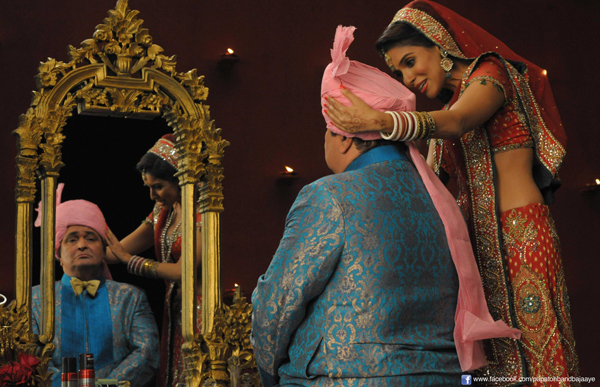 The film was shot in London but also in Peterborough and other parts of the UK. How different was it for you to shoot outside of London as you shot all over the city for 'London Dreams' already?
It was amazing. We shot at a house which was an hour drive away from London. That's where we are supposed to be living, Rishi Kapoor's family and Randhir Kapoor's family. We were all staying in the city but used to drive down to the house every day to shoot. I am somebody who loves drives and somebody who absorbs everything around me. Just working with a new set of people, in a whole different atmosphere outside of London was an amazing experience for me. We used to have our lunches together in that house and we were chatting all the time. I think, just that location helped us bond really really well.  The fact that we were shooting outside of India, where all the actors used to get together and we would just interact, talk, bond and build personal rapports with each other was amazing and was the best part of having shot the film there.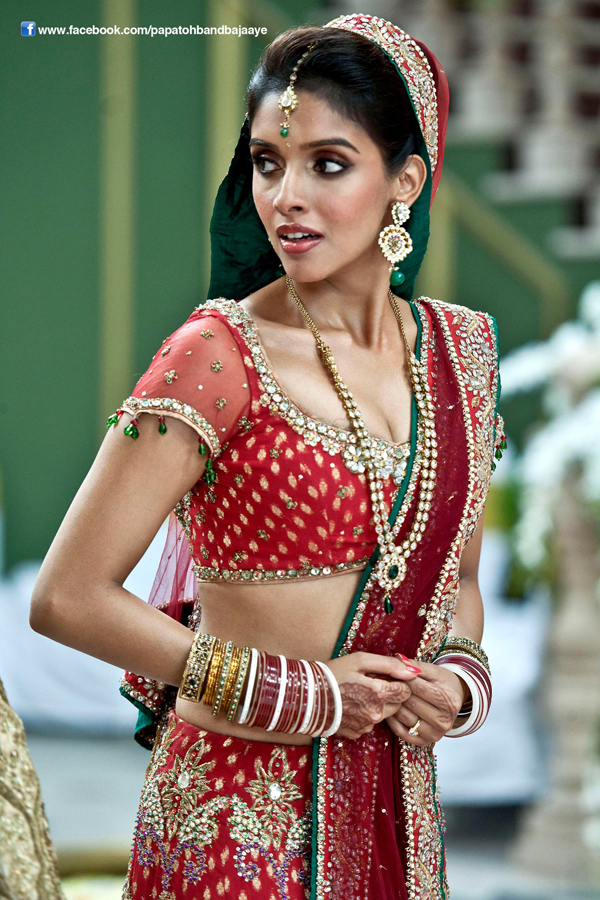 After working in big films like Ghajini, Ready and London Dreams, you chose a multi-starrer like Housefull 2. Why did you decide to be a part of this film?
That is exactly the reason why, because it is a mutli-starrer and I had not worked in one before. Of course, I worked in London Dreams but it was not really a multi-starrer but had Ajay and Salman in it. This was the first time I was given a film with multi-heroines. Just being part of an experience like this or just the fact that both Sajids, the producer Sajid Nadiawala and director Sajid Khan, have a successful track record in this kind of commercial cinema made me want to be part of this film. I thought that I should try my hand at it and wanted to be part of a so called Bollywood multi-starrer and I don't think that there has been any other film at this big scale. The film brings together the veterans of an era, it brings four boys and four girls together and I thought that it would be an experience to be part of this film.
Do you think for the UK audience, Housefull 2 is a film where they need to leave their brains at home? Or is the film an intelligent comedy?
I think it is a very unpretentious film. It is about entertaining the masses. You have to come with that mentality. Sajid Khan, the director has a pulse on what the audience likes and he likes to cater to all age groups. That is why he used these animal sequences for children, we have romantic scenes for adults, we have fight sequences for boys and we have father-daughter relationships for the family audience. Sajid had tried to keep it interesting for the different age groups but made it keeping in mind the masses.
A Nadiawala Grandson Entertainment production and an Eros International release, Housefull 2: The Dirty Dozen opens in the UK on the 5th April 2012.