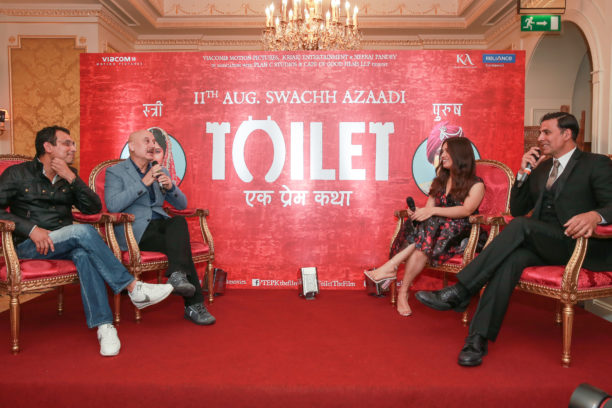 Akshay Kumar, Bhumi Pednekar, Anupam Kher, and producer Neeraj Pandey, were in London for the International Media Conference for TOILET: EK PREM KATHA (Toilet: A Love Story), on Thursday 20th July.
Set against the backdrop of Indian Prime Minister Narendra Modi's initiative to improve sanitation across India, 'Swachh Bharat Abhiyan' ('Clean India Movement'), TOILET: EK PREM KATHA is a satirical and light-hearted take on open-air defecation in India, and the fundamental need to provide households across the nation with a functioning toilet. Viacom18 Motion Pictures, KriArj Entertainment and Neeraj Pandey, in association with Plan C Studios and Cape of Good Films LLP present TOILET: EK PREM KATHA, which is directed by Shree Narayan Singh, best known for his work editing smash hits such as Baby (2015), M.S Dhoni: The Untold Story (2016) and Rustom (2016).
TOILET: EK PREM KATHA's first international media conference was a huge success and had the cast members providing insights into the complex issues that the film is based on and how the film addresses this important topic.
Speaking about the importance of the issues raised in the film at the media Conference, Akshay Kumar said, "Last year the government made around 300,000 toilets. The problem is not about infrastructure, but that people themselves don't want to use them, because of their mind-set; they feel the freedom lies in them defecating in the open." Kumar added, "This is a special film for me."
Speaking about the film, lead actress Bhumi Pednekar said "Toilet EPK is an extremely important film for us and whenever you watch it I hope you like it."
Talking about performing a scene where she had to enact defecation in the open, something millions of women experience daily, Pednekar said, "Personally, the toughest scene that I have ever shot in my career was when I had to actually perform the scene where I was defecating in the open and I just couldn't do it. There were hundreds of people in front of me and even though I was acting, as a girl it took such a big toll on my self-respect, I felt violated."
About the social messaging the film offers, internationally renowned actor Anupam Kher commented, "This movie is an effort to make people aware that the act of open-defecation should not happen. It should be the people's constitutional right, it should be the birth-right for a child to be able to have a toilet."
The film's producer Neeraj Pandey spoke about the role of filmmakers in making films with social messages, saying, "I believe that as story tellers it is imperative that we talk about issues and things that leave an impression…with TOILET: Ek Prem Katha, we have tried to leave an impression and leave something for the audience to talk and think about."
Ahead of the conference, Akshay Kumar in his inimitable, impromptu style, took his co-stars Bhumi Pedneker and Anupam Kher on a special tour of London in an iconic black cab, where Akshay Kumar gave his fans a special Facebook live show.
Check out these shots from that cab ride and special photos from the brilliant press conference!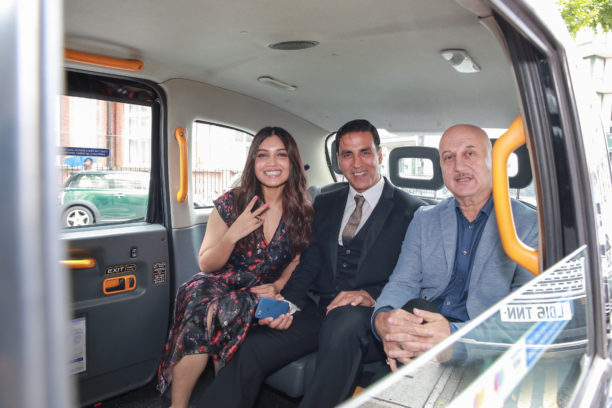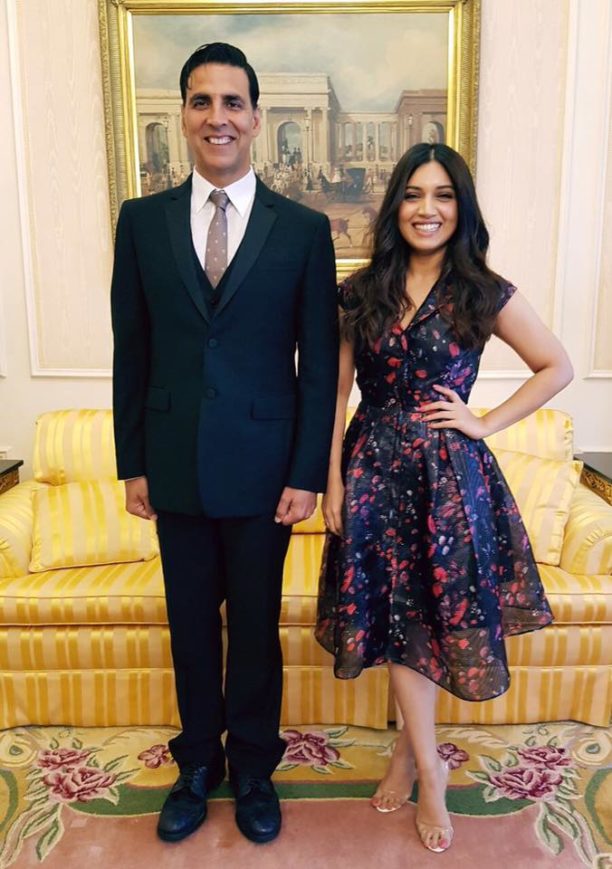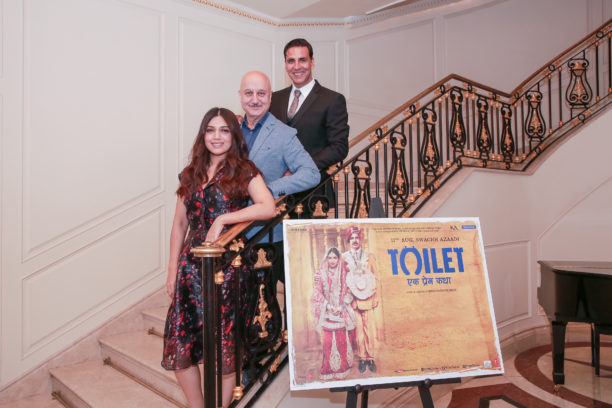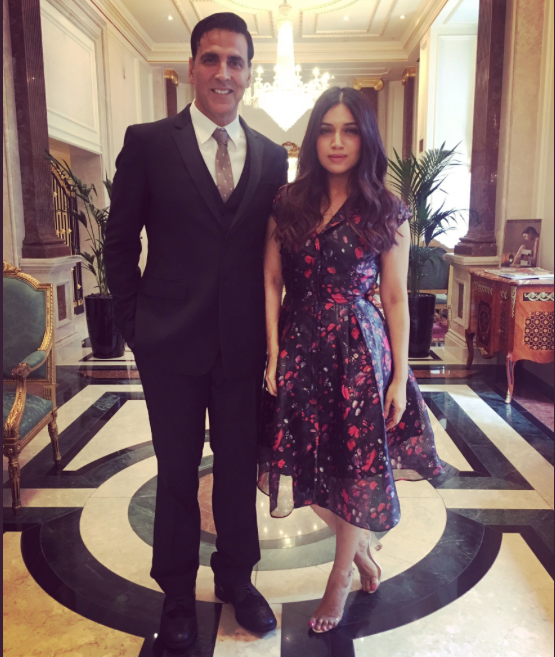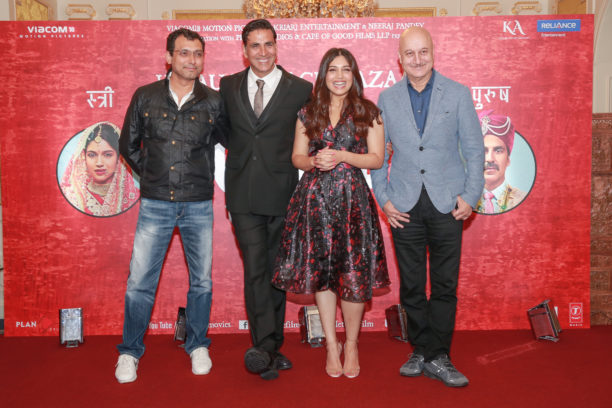 A revolution in the making, TOILET: EK PREM KATHA uses humour to educate the world and bring to light the issues surrounding sanitation and women safety in India. Not to be missed, be sure to catch the film's release internationally in cinemas on 11th August by Reliance Entertainment and KriArj Entertainment.