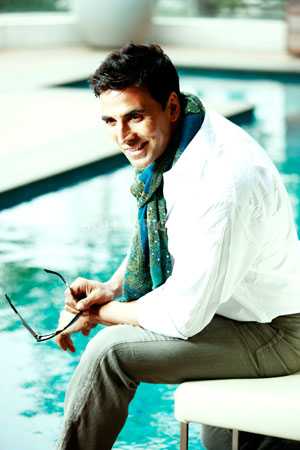 India's most versatile actor, Akshay Kumar, is set to reunite with Rowdy Rathore producer Sanjay Leela Bhansali in their new venture Gabbar. Akshay will star in the lead role in Gabbar, the remake of the successful Tamil film Ramanaa (2002).
The box office breaking duo hit the elite 100 crore bench mark in 2012 with Rowdy Rathore.
Akshay's involvement in his film projects such as Special Chabbis most recently have proved him not only to be worthy of his successes but demonstrates his ability to perfect every genre of film that he stars in. Behind the camera, Akshay is also proficient as a producer, and together with his business partner Ashvini Yardi for Grazing Goat Pictures, has expertly sought out and made critically acclaimed films to tap the niche regional Indian cinema genre, amongst which was the National award-winning OMG: Oh My God.
The hard-working Akshay never rests on his laurels, and is already shaping his next cinematic venture, a film with eclectic director Karan Johar, titled Gutka.