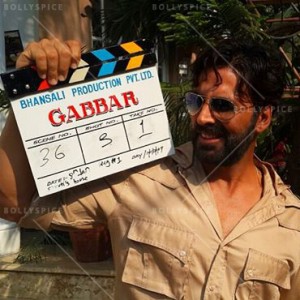 Fashion forward Bollywood superstar, Akshay Kumar has gained the new title of 'Hottest beard in Bollywood', by leading the comeback of the bearded look. He has recently been spotted with an unkempt and smouldering beard, as seen on George Clooney, during the awards season. Of course, he also never forgets his signature checkered shirt – the two make a fine combination! His 'salt and pepper' beard, which is said to have been grown for his role in the upcoming movie Gabbar, seems to have had a very influential impact on fashion conscious young men of today with reports that some are resorting to replicate this on trend style.
In addition to being a respected ambassador to Indian cinema and an on-trend fashion icon, Akshay Kumar is preparing for the launch of his Martial Arts Institute for Women, in Mumbai this May.
His next release, Holiday: Soldier Is Never Off Duty, is an action thriller remake of the 2012 hit Tamil film Thuppakki and is written and directed by A.R. Murugadoss (Thuppakki, Ghajini). It features a stellar cast, including Akshay Kumar and Sonakshi Sinha in the lead roles and veteran actor Govinda in a supporting role.
The film is scheduled to release on 6th June 2014 internationally by Reliance Entertainment.