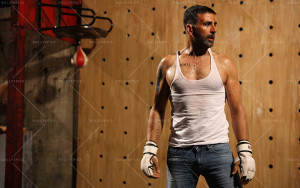 Starring Akshay Kumar, Sidharth Malhotra, Jackie Shroff and Jacqueline Fernandez, Brothers directed by Karan Malhotra is getting ready to hit the big screen this Friday August 14th!
A reimagining of the Hollywood film Warriors, Brothers set in the world of mixed martial arts fighting tells the story of Monty and David and their father Gary who just got out of jail after 10 years. Akshay's character David is an ex-fighter turned school teacher. He and his wife Jenny work hard to make ends meet and to provide the best they can for their ailing daughter Poopoo. Troubled financial circumstances drive a desperate David to return to the world of street fighting. As the story unfolds, we see the journey of these three men, as they seek to find redemption and healing. Meanwhile, the arrival of 'Right to Fight' is announced in India — the biggest international event in mixed martial arts history. Both brothers, at the crossroads of their lives, end up enlisting to fight in this 'Winner-takes-all' event. And it is here after an age of estrangement, unknown to the two siblings, they finally stand to face off with each other and against their personal demons, in the ultimate final battle. It is said, that when a deep injury is done to us, we can never recover until we forgive. With twists and turns, pouring emotions and edge-of-the-seat action, will this final battle between the two brothers repair old wounds?
Kumar sat down recently to discuss his latest role in this new Q and A and we have some highlights!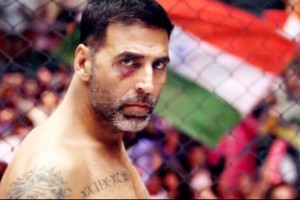 Akshay says this film means a lot to him, "This movie is very close to my heart, especially because it is a movie about Martial Arts, which makes it even more important for me. The movie is releasing in August this year, which also co-incides with me completing 25 years in the film industry and it means so much to me that this happens to be a movie about Martial Arts commemorating the accomplishment of my 25 years, when it's because of my martial arts background that got me into the film industry in the first place. We're literally going full circles."
Kumar and co-star Sidharth Malhotra went through intensive training not only for the fight scenes but also for the training scenes in the movie. Akshay revealed, "The main part of the training was a 6 month intense and gruelling work-out followed by practicing different fighting styles like Judo, Karate, Kyudo, Aikido and other Mixed Martial Arts."
Talking more about the training for the movie, Akshay said, "The most challenging part was fighting like a professional MMA fighter, learning from the best and then trying to catch up with their fighting techniques! But I thoroughly enjoyed it as my teachers are from everywhere around the world – from Brazil, LA, Bangkok and Japan – they are true MMA fighters. It was an honour to learn fromt the best. While fighting was a major physical challenge, we also had to face a lot of mental challenge. A very high level of mental attention is required to remember your punches and every move."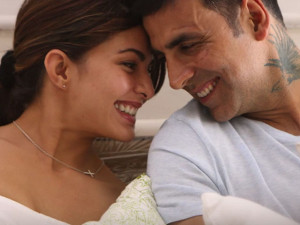 Adding, "The movie took about one whole year to make, we literally put our blood, sweat and tears into the making. The climax fight of the movie took about 52 days to shoot, just to get it perfect for the audience."
So how was it working with Sidharth Malhotra? "Sidharth is a very talented young man; he is very professional when it comes to work. Although he had no experience with MMA he did really well. He also went through 8 months of training. Sidharth has a great future ahead of him. In Brothers he plays the character of a "man" unlike his earlier movies, where he's mostly played young characters. We had a great time on set. He's a Punjabi, I am Punjabi and even our director Karan Malhotra is Punjabi! We spoke in Punjabi all the time to the degree the film should have been called Prah (Brothers in Punjabi). Haha."
Though there is no love story for Sidharth Malhotra in Brothers, there is one for Akshay. "The movie is about street fighting, but there's a reason to why the fighting happens in the first place which emenates from love. You will get to know that there's a love story between Jacqueline Fernandez and I."
He adds that in essence the film is about relationships. "There's also a family related love story between Jackie Shroff and Sidharth and also between Shefali and I. The fighting comes later on in the movie, the film's main emphasis is on its relationships."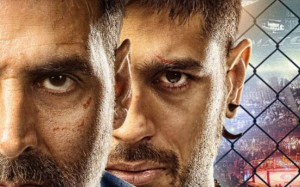 The actor has several projects in the works, "After that I have Singh is Blinng coming out on the 2nd October and then Airlift in January 2016. In Singh is Blinng i play a larger than life character, something I haven't done in a couple of years since Rowdy Rathore. My films have been pretty serious with Gabbar, Baby, Special 24. I'm really excited about Airlift as it is a story about Saddam Hussein's attack on Kuwait.:
Akshay is an actor that loves his fans and sent them a special message, "I would just like to tell my fans how much it means to me to make a movie that they like. I really hope all my fans like Brothers. All the fans across the globe should watch this movie on the big screen, watch it with your family and loved ones, do not watch pirated versions of it, we poured out our sweat and blood into this movie."