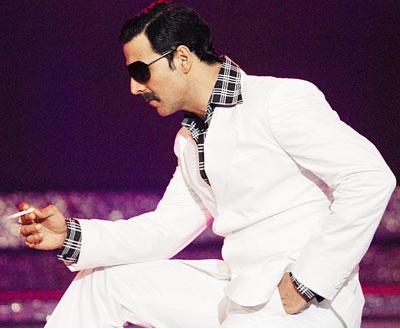 It is common knowledge that Akshay Kumar shoots only six days a week. He keeps the Sunday for his family.
The last time he worked on a Sunday was when he was shooting for Priyadarsan's 'Bhagam Bhag' way back in 2006. Years later, he has broken the rule for Balaji and Milan Luthria's forthcoming Eid extravaganza, Once Upon A Time In Mumbaai…Again.
Remarks a source, "Milan has been down with viral. Therefore the shoot had to be cancelled for three days. So Akshay agreed to work on April 7 (Sunday) to make up for the lost time. As this is the film's final schedule, the makers can't push it any further either. The permission and availability of the shooting venue (at Ballard Pier in south Mumbai) is also a constraint."
Akshay, who is also enjoying working on this film, worked with his co-stars Imran Khan and Sonakshi Sinha from 7 am till late that night.
Incidentally, Akshay is expected to be working next Sunday as well. The superstar, who has been dubbing for OUATIMA simultaneously, is mighty pleased with how the film has shaped up.