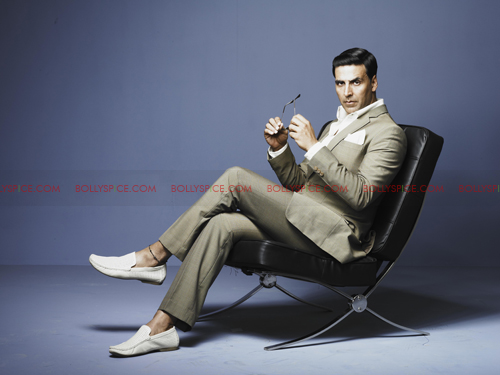 Bollywood megastar and Martial Arts supremo Akshay Kumar has once again shown his caring nature by offering to act in the debut film of his one-time Martial Arts student, Prateek.
Akshay and Prateek first met when Akshay starred in the 1992 hit Deedar, which was directed by Prateek's grandfather and acclaimed director Pramod Chakravorty. During breaks in the filming, Akshay trained his protégé in the discipline of Martial Arts. "When Akshay was shooting for my granddad's film Deedar, he taught me Martial Arts. I stopped training and he also got busy with his film career. But I have always been close to him," says Prateek.
Now Prateek, a budding Bollywood actor and director, has penned and starred in his debut project, From Sydney With Love, which he has made under his family production banner of Pramod Films. Akshay has offered to perform a cameo in the film and has also helped to launch the film's music soundtrack.
At the music launch Akshay said, ""I owe a lot to his grandfather, who trusted my talent and gave me a break, which in those days was a big thing as I did not really come from a film family. So I hardly knew how to go about things. But he played a significant role in my initial days and today when his grandson wants to revive the banner, it is but natural that I will be there for him all the way."
Prateek said: "Akshay supporting me is a huge deal". He added: "Akshay has promised to work with me in my next venture. So after From Sydney With Love, we will look at a suitable script."
Photo credit: Ashutosh Gowarikar