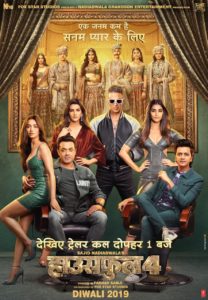 Releasing to spark up your Diwali is Housefull 4! Directed by Farhad Samji, the film features a fabulous cast that includes Akshay Kumar, Riteish Deshmukh, Bobby Deol, Kriti Sanon, Pooja Hegde, and Kriti Kharbanda.
In this 4th installment of the franchise we go back and forward in time. See, when 6 lovers are parted because of an evil conspiracy and revenge in the era of 1419, they cross paths once again in 2019. However, in the present life the 3 boys fall in love with the wrong women and are about to marry their sisters-in-law. As destiny would have it history repeats itself when the 3 couples land up in Sitamgarh once again, where it all began. Will they remember their past lives in time for marriage or will they be stuck with the wrong lovers forever? Housefull 4 is coming to confuse you, put you on a laughing riot and take you through the grandeur of 1419 with a spark of 2019.
To set the scene let's watch the trailer

Mr. Akshay Kumar took time out of his very busy schedule to answer this special Q and A about all things Housefull, acting and even what is coming up next!
About why he decided to take part in Housefull 4 Akshay said, "When I heard of this amazing new idea of a reincarnation comedy, I just had to do it."
Adding, "Besides, the Housefull films in my mind are like coming home, they have been a huge part of my life and I will always wait to jump back into the Housefull universe :)"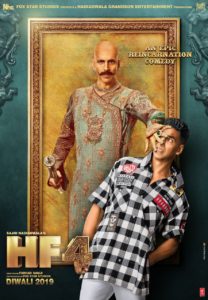 In this incarnation Akshay gets to go back in time as well as play present day character. "My character from 1419 is called Bala, and he's nicknamed Shaitan Ka Saala, because he's extremely mischievous. My second character is a barber based in London in 2019 called Harry, and he is known to be completely hopeless. I enjoyed playing both characters a lot, but playing Bala was really cool because it was a complete shift from a modern-day character," explained the actor.
One of best things about Akshay is the commitment he makes to completely become his character and the energy he always brings to the screen, especially in a comedy film. So how has he kept up his passion, excitement and energy for his roles and movies? "When you love what you do, it comes to you naturally and I feel like comedy is a genre that I enjoy so much that it feels natural no matter how many times I do it."
Housefull 4 has quite the unique and wonderful cast of actors, we asked if Mr. Kumar if could describe them each in one word? As only he can, Akshay replied, "Can I describe all of them in 3 words? Best. Cast. Ever!"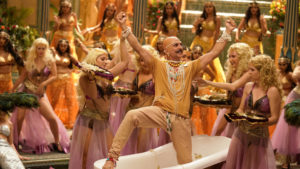 We also touched on the music and dance. Going into detail on how he preps for the song sequences he said, "Lip-synching is something you learn with practice, and it gets easier the more you've had to do it."
Continuing on about the dance he added, "'Shaitan Ka Saala' song is really fun and catchy and so are it's dance moves. I had the best time preparing for the song and am so glad it has gone viral and been received well!"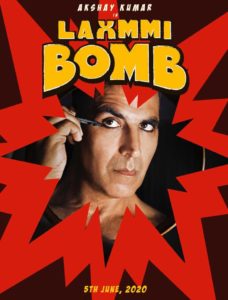 Akshay also revealed that he is 'excited for all my upcoming projects and the roles I play in them' . Plus the actor gave fans some insight on what he has coming to a theater near you in the future. "Good Newwz is a comedy of errors of sorts but with a lot of heart. In Sooryavanshi, I will be part of Rohit Shetty's epic cop universe. Prithviraj is my first historical wherein I am playing the warrior king Prithviraj Chauhan, which is a huge responsibility. We have Laxmmi Bomb as well which is a huge step out of my comfort zone but then that's a challenge and something I thrive on."
Be sure to check out Housefull 4 is in theaters October 25th!