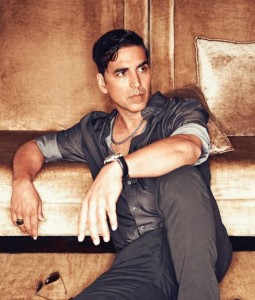 Bollywood star, Akshay Kumar, went onto Facebook to thank his fans for helping him reach 8 million followers on his official facebook fan page. The Khiladi star showed his gratitude to his fans by saying: 'Another month and another million! Can't say anything but thank you J Loads of love to all 8 million Akkians. Love and Prayers, Akshay'
This time last year, #Akshay2000crore was trending on twitter when he took to the micro blogging site to thank his fans for reaching 2000 crores.  Fans are continuing to congratulate Akshay, on both twitter and Facebook, on his well-deserved achievements for Indian cinema on both twitter and facebook.
Akshay who is currently shooting for his upcoming movie Gabbar has again set the bar for more generations!