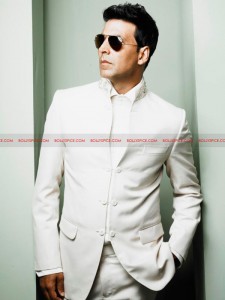 Bollywood superstar Akshay Kumar has been signed as the new face to front mega-popular motoring brand Honda Motorcycles and Scooters India (HMSI). Star of such huge hits as Housefull 2 and new action blockbuster Rowdy Rathore, Akshay Kumar will be the new brand ambassador for HMSI in a five-year deal, which will net him a reported 50 Crores.
Akshay Kumar's signing was announced at a special press meet to launch HMSI's mass-market motorcycle Honda Dream Yuga 110, part of its strategy to harness Akshay's huge appeal with the masses in the country.
Speaking about his new role, Akshay Kumar said, "Honda is the world's number one motorcycle maker. I am deeply impressed by Honda's vision and proud to associate with this young and vibrant brand that is innovative, technologically advanced and committed to society."
A Honda spokesperson said, "With over 100 films to his credit and a repertoire from action films to family shows, Akshay has amassed a mass following across the length and breadth of India. Honda's association with Akshay Kumar will be symbiotic as both are driven by 'the power of dreams'".