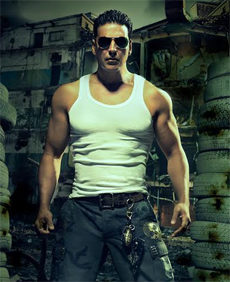 International icon and India's fittest actor Akshay Kumar will once again be donning his philanthropic hat by sponsoring thousands of children to participate in the 7th Kudo Championship, essentially a mix of karate, judo, kick-boxing, Muay Thai and combat sports.
The event will be taking place in Surat, Gujarat, from 5th to 8th November 2015, and will be a free event, as the benevolent actor will handle all the expenses of the tournament.
Organised in partnership with Akshay Kumar's academy Nippon Budo Sogo International India, the tournament is currently in its seventh year and attracts children from all over the country.
Akshay Kumar will next be seen in Airlift, which is directed by Raja Krishna Menon. The film is based on the real-life evacuation of Indians who were trapped in Kuwait during the Iraq Gulf-war in 1990.