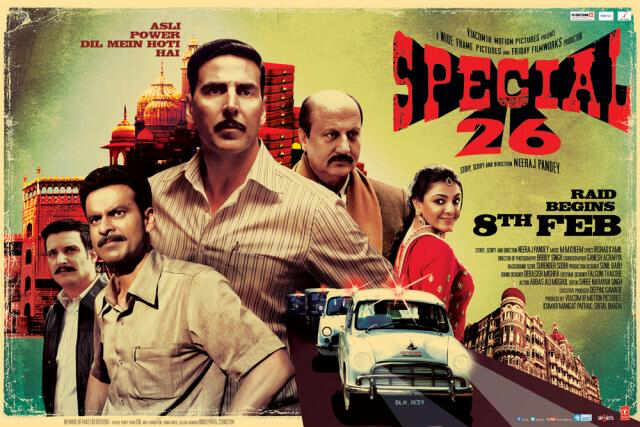 Coming up on Friday, February 8th, is the highly anticipated Special Chabbis, starring Akshay Kumar, Anupam Kher, Jimmy Shergill, Manoj Bajpayee and Kajal Aggarwal. Early buzz is that Special 26 (Chabbis) a cleverly scripted gritty drama is not to be missed and that the cast has given award winning performances. Directed by Neeraj Pandey of A Wednesdayfame, Special Chabbis is based on true incidents. In this role as Mon Singh, Akshay moves away from his more usual comedy-action roles to portray a villainous and cunning thief, who leads a pack of "26" hardened criminals in a daring jewellery heist. 'Mon Singh' is said to be based upon real-life, notorious conman Natwarlal, who sold the Taj Mahal in a series of daring scams, before he was stopped. We were lucky enough to get some answers from the actor during his whirlwind promotional tour. Read on to see what Akshay Kumar had to say in his trademark fabulous style about why he chose the role, preparing to play Mon Singh and more.
 
What made you sign Special Chabbis?
When I first read the script, I was totally bowled over. The film is based on a real life story of the Mumbai Opera House heist which took place in 1987 in India, where 26 conmen posed as Central Bureau of Investigation officers on a raid and walked away with jewellery worth millions of rupees. It was one of the biggest cons in Indian history. Special Chabbis is definitely an entertaining story and I am sure the film will appeal to the masses. Like every film, Special Chabbis also has a strong moral: the public need to be particularly alert in life so that they never find themselves in a situation where they have been conned or have been taken for a ride.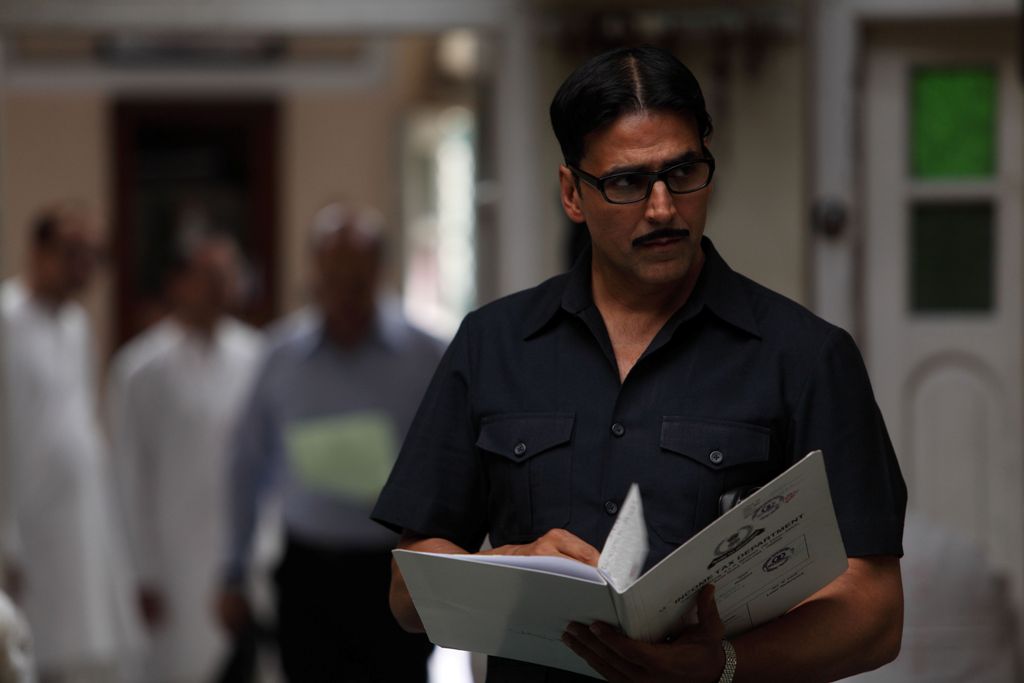 Can you tell us about your role in Special Chabbis?
Special Chabbis is a very close film to me as it gave me the opportunity to re-invent myself as an actor. My role is of a common man and tells the story of how his life is literally shaken up by a series of life changing events which leads him to become a conman.
 
How authentic is the film to the incidence?
Directors such as Neeraj really do their homework before they embark on a film project and it took him almost 3 years to put the script together for Special Chabbis. Neeraj conducted thorough research into the incident to ensure the film was as authentic as possible.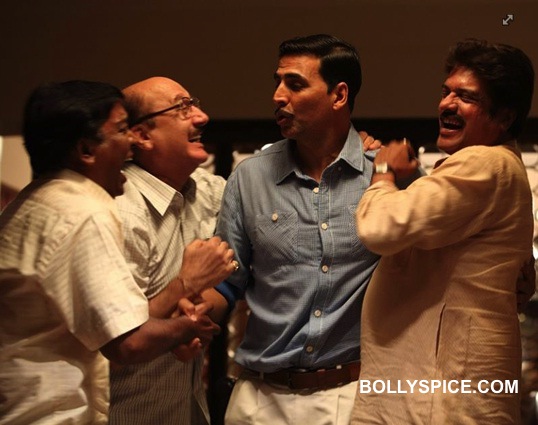 What was your experience like working with your co-stars?
I have had the opportunity to work with some wonderful actors in Special Chabbis and learn so much from the esteemed star cast – in front of them I felt like a complete beginner J
 
Why did you decide to sing 'Mujh Mein Tu'?
That was a task in itself and when I went into the recording studio for the first time, I was literally cursing myself as to why I agreed to sing the track! I had heard the song before filming and one day Neeraj heard me humming the track on set and asked if I wanted to sing it for the reel screen and I said why not, let's give it a try.  After recording the track my director and I had heard it and we both liked it and I hope you do too J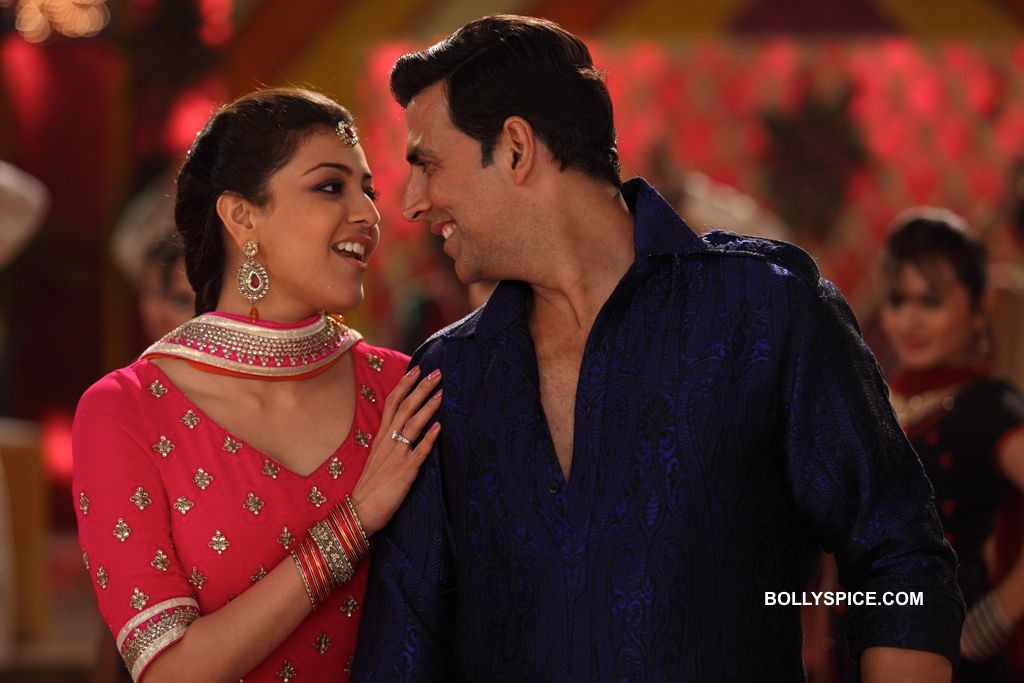 What else can we look forward to from you in 2013?
I have Naam Hai Boss this year which is directed by Tony D'Souza and also the sequel of Once Upon a Time in Mumbai. I also have some very interesting regional projects through my company Grazing Goat Pictures such as the Punjabi film Paaji in Trouble and the Marathi film 72 Miles. We have also just announced another Marathi film Adhantari which will be shot extensively in London and stars Tanisha Mukherjee.
Check out the trailer to see what is in store when the raid begins!