Recently Bollywood actor Akshay Kumar had a field day while shooting on the streets of Mumbai for his upcoming film OMG Oh My God produced under his banner Grazing Goat Pictures.
The crew was shooting a special song on the SoBo streets which took one whole day to complete.
Here's what transpired on Akshay's day around town.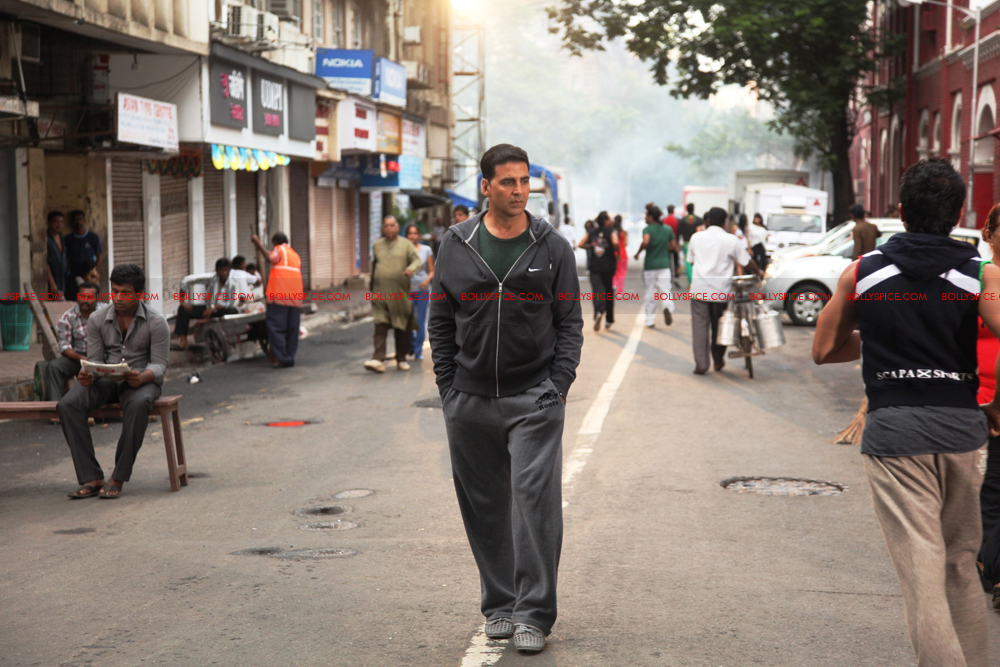 Akshay sporting a grey jumpsuit breezed through the Fort area in Mumbai.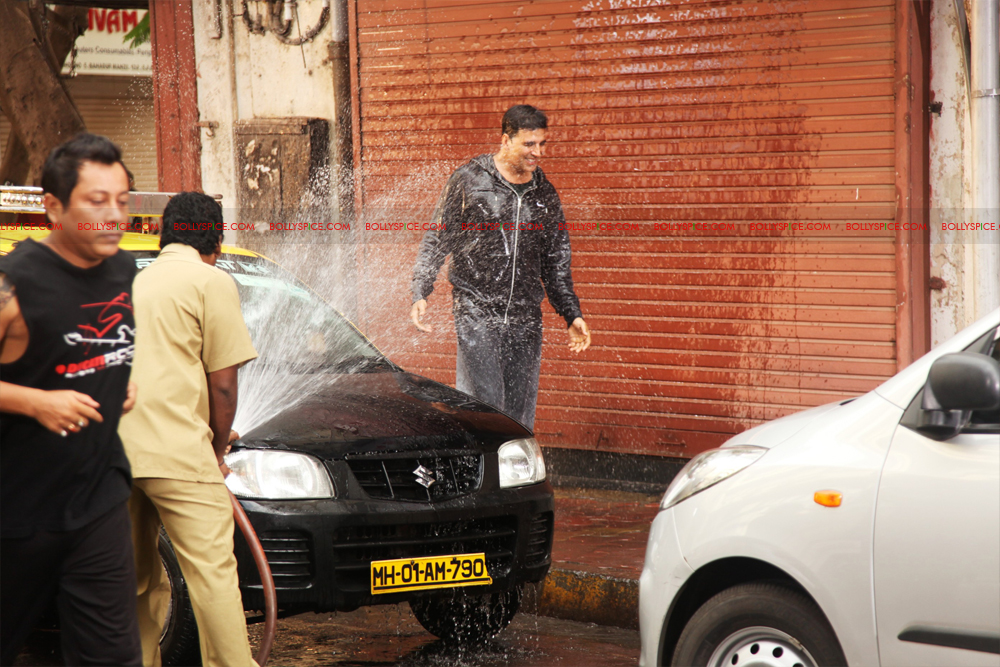 A cabbie washing his car, Akshay walks past.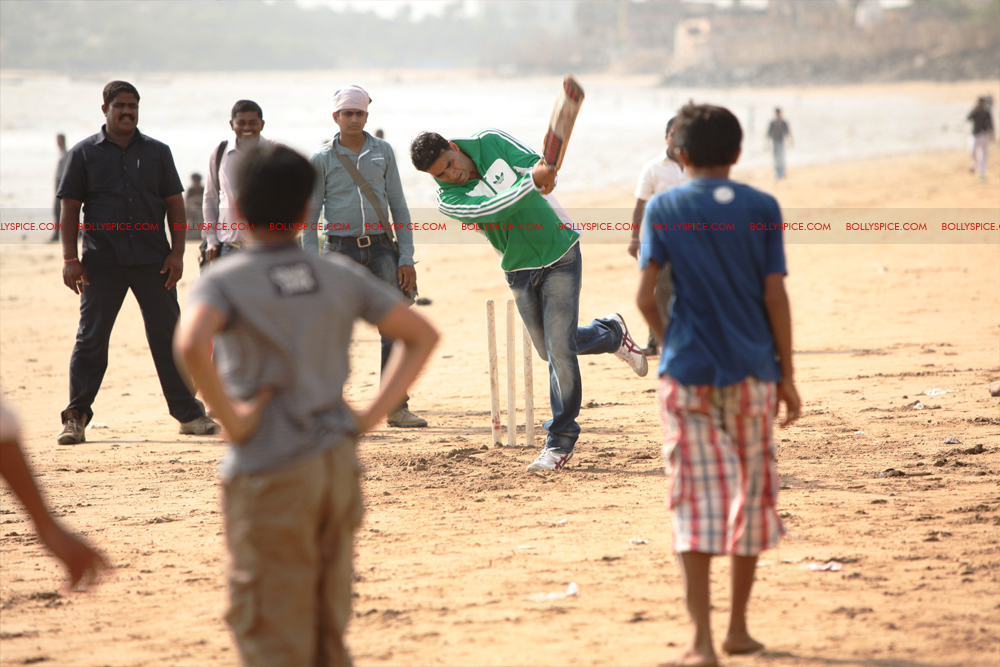 In between shots the Khiladi played galli cricket on Chowpatty with the youngsters gathered around.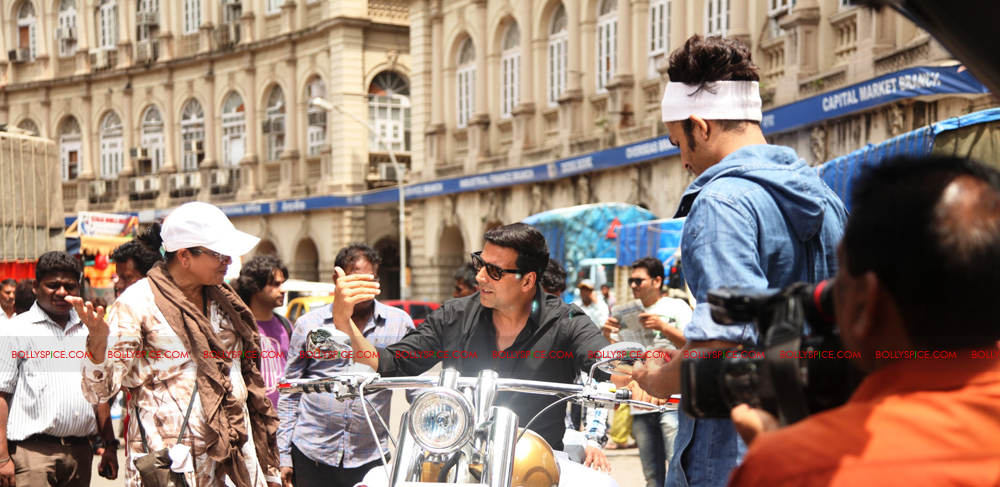 Whoever said men can never ask for directions, Akshay surely is different.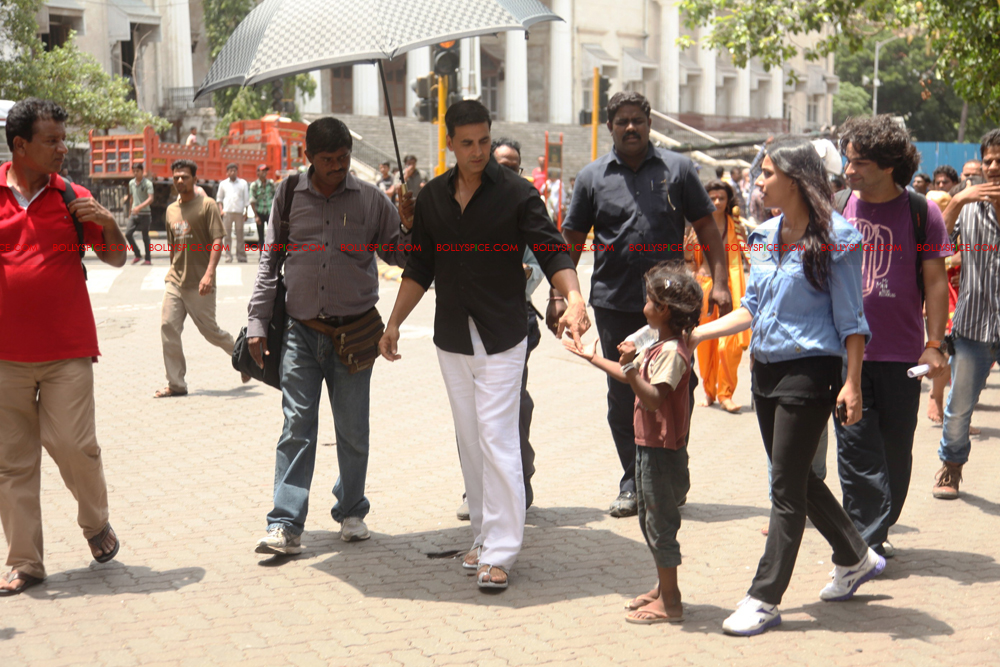 Akshay meets Ambar, a street kid who followed the actor all day long till he finally noticed!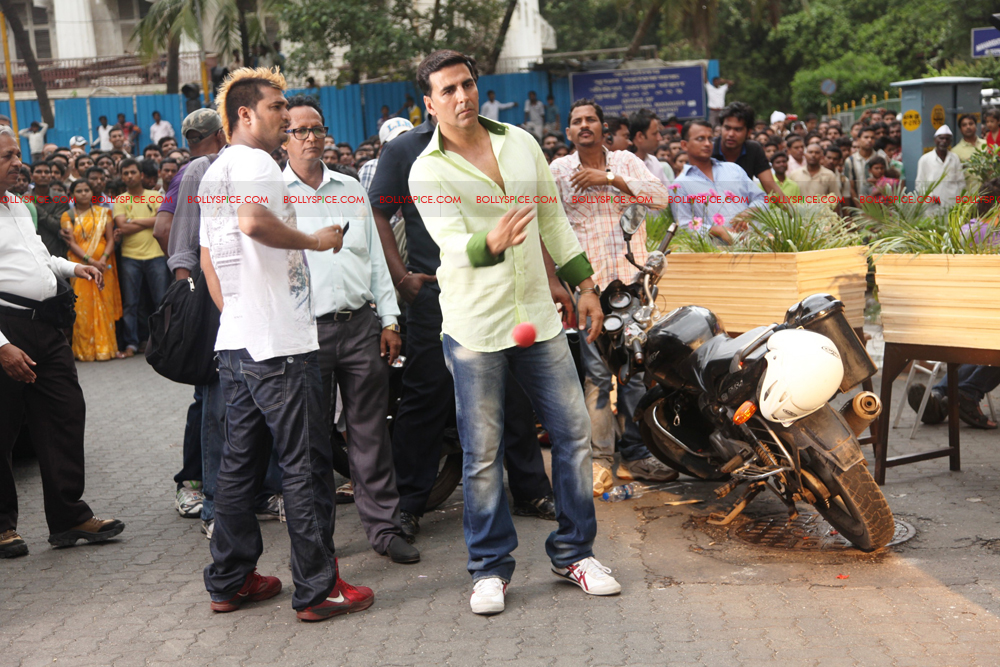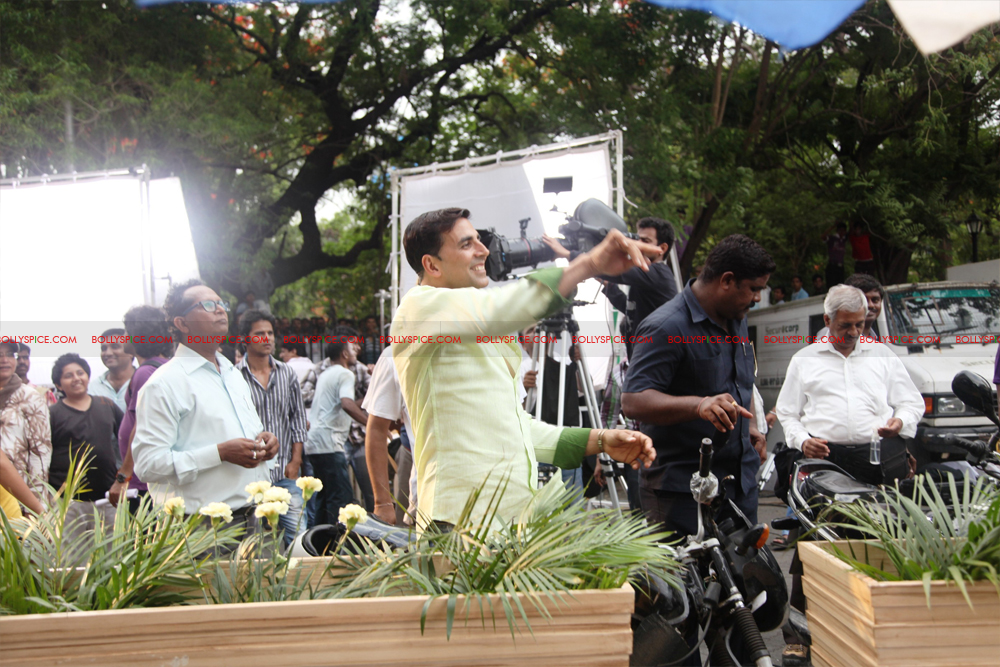 Can't find the place to play cricket, worry not the Khiladi has other ways to entertain himself, play ball with the crowd!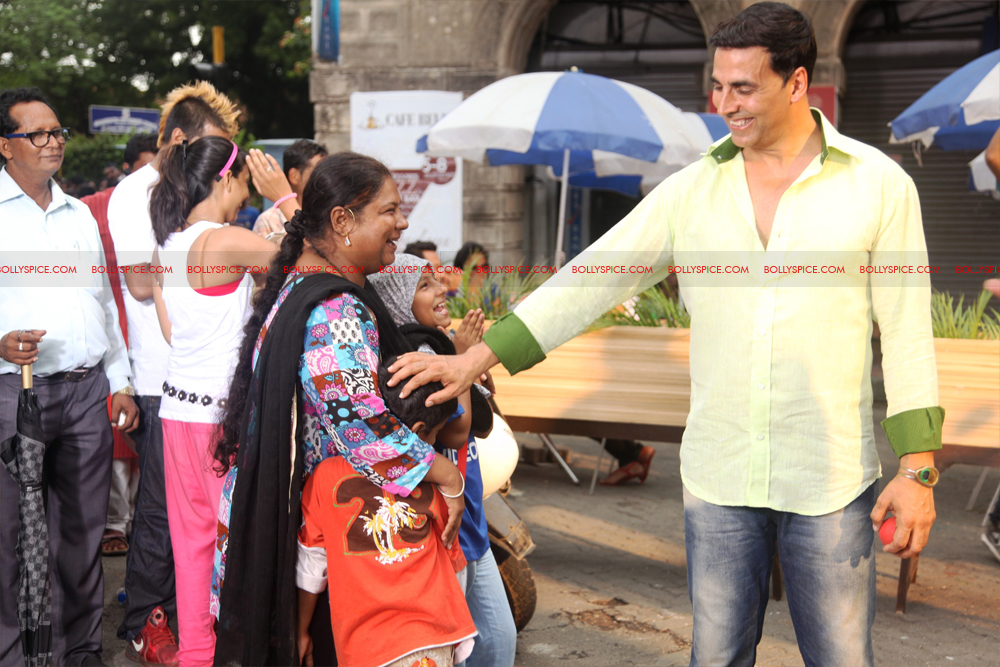 Akshay meets another fan along the way, spreading some more smiles.
So next time you bump into Akshay on the streets of Mumbai playing with street kids, don't be too surprised.