Akshay Kumar's Gold is capturing the attention of audience's worldwide. Now we have a brand new look of the film with a new poster from the movie with a countdown to the trailer release, out worldwide on 25th June 2018 at 10am (IST).
Akshay Kumar shared the poster and the #3DaysToGoldTrailer countdown on his social media. He said, "One generation dreamt it, the other achieved it. Gold Trailer out on 25th June at 10am. GOLD TRAILER IN 3 DAYS"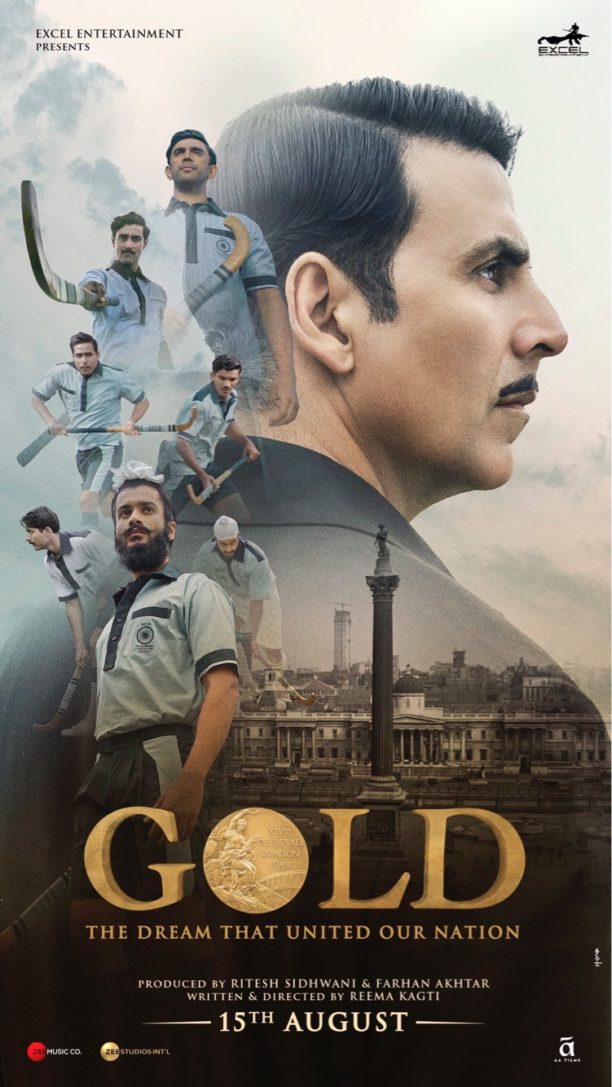 The story of GOLD highlights India's emergence from the shadow of the British Empire as it meets the British hockey team on the field, this time as a nation of its own.
GOLD is an inspirational story of a team that fought all odds to bring their nation hope, pride and respect.
Written and directed by Reema Kagti, Gold hits theaters on August 15th.