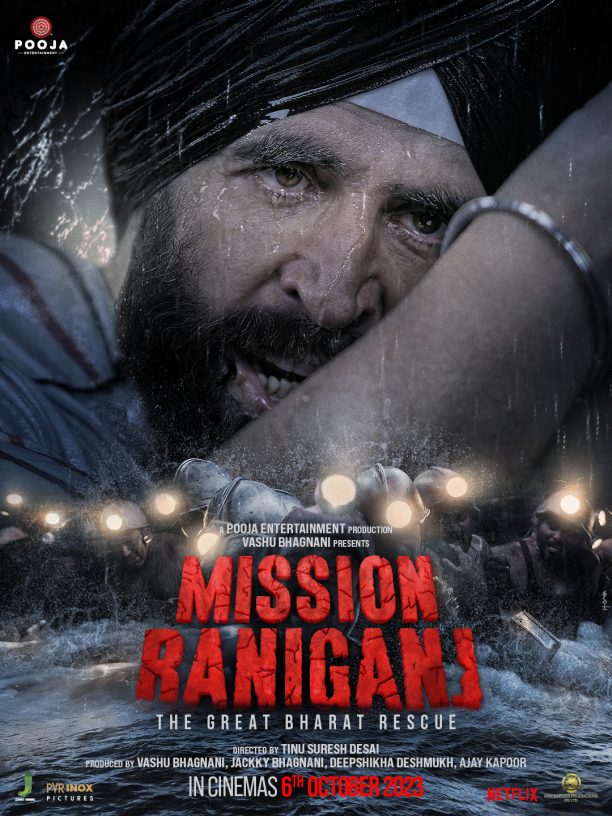 We have a first look into Akshay Kumar's new film! The teaser for the much-anticipated film, "Mission Raniganj: The Great Bharat Rescue", has dropped. Akshay Kumar, alongside Parineeti Chopra, heads an incredible ensemble cast including Kumund Mishra, Rajesh Sharma, Pavan Malhotra, Ravi Kishan, Dibyendu Bhattacharya, and Varun Badola.
Set to release on the 6th of October, "Mission Raniganj" mirrors a real-life episode from November 1989. The story is inspired by the valourous act of Late Jaswant Singh Gill, an engineer who orchestrated and executed an audacious rescue mission, saving trapped miners from a submerged coal mine Raniganj Coalfield. This dramatic narrative centers around Gill's unmatched courage and his relentless push to overcome life-threatening adversities.
Prepare to be intrigued. "Mission Raniganj: The Great Bharat Rescue" is not just a film; it's an emotion, a tribute, and a testament to the human spirit's indomitable will.
Check out the teaser and the posters!