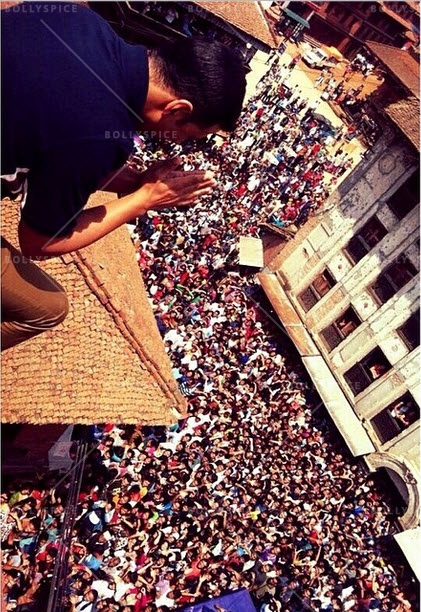 It seems international superstar Akshay Kumar's fate has always been written in the stars – Akshay has recently revealed that he got his big break in the film industry after missing a flight to a modelling assignment, after he thought the flight was at 6pm when it was in fact, at 6am.
A distraught Akshay was walking past Nataraj Studios in tears after missing his flight and was quickly noticed by a make-up artist who saw some pictures Akshay was carrying of himself. The make-up artist called him inside the studios, handed Akshay a cheque for five thousand rupees and exclaimed "Son. I want to make a film with you" – and as the say, the rest is history.
The star has credited fate for causing him to miss the flight and acknowledged that if it was not for this, he may have never got his first film opportunity. Since then, he has supported thousands of people as a sign of his gratitude, including making charitable donations to the Tata Memorial Centre. This year, he also launched and opened his Martial Arts Institute for women in Mumbai, to enable them to learn the discipline of Martial Arts and ensure that they are well trained to defend themselves.
Akshay Kumar will next be seen on our screens in the adventure-comedy film The Shaukeens. The film, out on November 7th 2014, is a remake of Basu Chatterjee's 1982 comedy Shaukeen and is directed by Abhishek Sharma of Tere Bin Laden fame. The adventure tale follows three middle-aged men, played by Annu Kapoor, Piyush Mishra and Anupam Kher, who venture on a trip to Bangkok, where they meet the sizzling hot Lisa Haydon. The ever-versatile Akshay Kumar makes a cameo appearance as himself in the feel-good film.