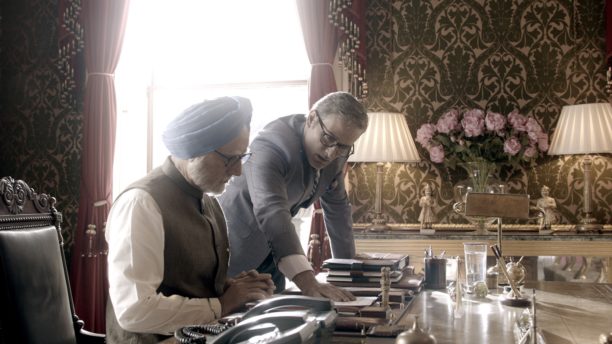 The trailer of the film 'The Accidental Prime Minister' has been creating ripples across various platforms ever since its launch. Based on Sanjaya Baru's 2014 best-selling memoir by the same name, the movie breaks the wall between the Government and the common people. It shows a concealed perspective of the affairs inside the PMO during the ten-year tenure of the former PM, Dr. Manmohan Singh.
Veteran Bollywood actor, Anupam Kher is playing the role of Ex PM Dr. Manmohan Singh whereas Akshaye Khanna would be breaking the fourth wall by essaying the role of his media advisor Sanjaya Baru. Talking about the film, the actor says, "This movie has been a different experience as for the first time I was narrating the film on screen. I am the only person who is not a politician or a bureaucrat in the film. My character was given the luxury of being creative which helped me to act and portray it freely.''
In an illustrious career, Khanna has donned several hats and he feels that this role has been the most challenging for him. He adds, "This has been a huge project for every one of us, people are keen to know what was happening inside the Prime Minister's office during the UPA 1 and 2. Dr. Manmohan Singh is one of the most respected Prime Minister and it was important for us to maintain his dignity and integrity throughout. We've just followed the facts that are mentioned in the book.''
The actor further adds, "I am thrilled and excited to be a part of a venture that will be path-breaking and a game-changer at many levels. The Accidental Prime Minister will open flood gates to courageous political cinema in India."
Rudra Productions (UK) Bohra Bros, in association with Dr. Jayantilal Gada (Pen), presents The Accidental Prime Minister. The film is produced by Sunil Bohra, Dhaval Jayantilal Gada and Bloom Arts Pvt. Ltd. released on January 11, 2019.