Well, 2019 is now in the past and the record books have it safely locked away, so its best time to look forward to what will be another action, drama and comedy packed year of Bollywood cinemas. At 89 years old, Bollywood is still right on the pulse of modern society, giving audiences things to talk about and think about all the way till NYE 2021. Some things will carry on from last year: there's plenty of female-centric films and plenty to be had especially for action and comedy buffs. Most importantly though, this need to be on the cusp, on the tongues and keeping audiences on the edge of their seats, will mean the music will find new heights and extremes to reach as it either becomes the cornerstone of the film or disappears into the background, providing a rhythmic base for the story and characters to play upon. So, below are our picks for the albums to look out for in 2020.
January – March
Malang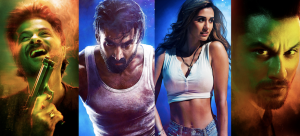 Mohit Suri's Malang already has a powerful looking trailer in which Aditya Roy Kapur seems to be combining his characters from Aashiqui 2 and Fitoor. Musically speaking it doesn't really get much better than that as both albums were not only major hits but have made a lot of people's top hits of the decade lists.
Bhoot – Part one: The Haunted Ship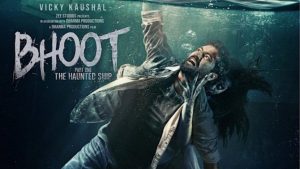 Next up is the Vicky Kaushal and Bhumi Pednekar led Bhoot – Part one: The Haunted Ship. Yes, this is a horror film but both actors are very well-known for great songs in all the films they have done so far, and this being done under Dharma Productions can only mean good things for the music itself.
Baaghi 3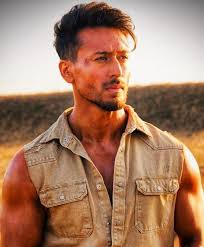 In Baaghi 2, Tiger showed off not just his impressive dance and action skills but also a newly super ripped body. With Shraddha Kapoor returning to the franchise for Baaghi 3, now having worked under Prabhu Deva and Remo D'Souza in the Street Dancer movies, this could take dance to a new level. Of course, this means that the music will also have to come up to the mark too.
April – June
Ludo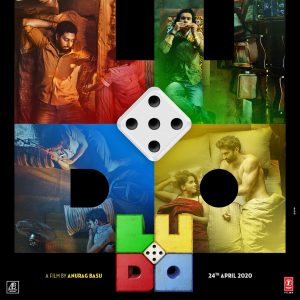 We've all played Ludo, whether as kids or with our kids as its such a simple board game to get into. Like the game this film is part action, part comedy starring Abhishek Bachchan and Rajkumar Rao. Also like the game this is likely to have plenty of twists and turns and with Anurag Basu directing and producing, there's bound to be plenty of fun in the music.
Dil Bechara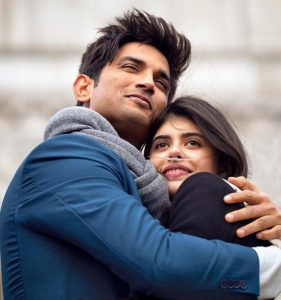 Sushant Singh Rajput is somewhat lesser known but seems to go about his business very well. His dance skills are good, but at the same time he has no problem with a solid story. This has meant a lot of his films are acclaimed for their music too so looking forward to more of the same here. Especailly with music by A R Rahman.
Radhe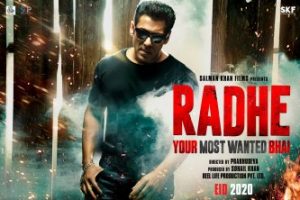 Anything with a mixture of Prabhu Deva and Salman Khan can only be great. And that too for Salman's home ground advantage that is Eid makes this a success almost before filming started. SK Films never forgets the music, with releases making best of lists year after year… more please!
July – September
Sadak 2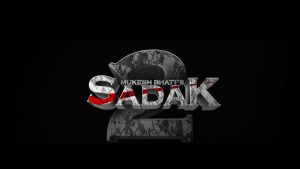 Sadak 1 was one of the top films of 1991. Pooja Bhatt and Sanjay Dutt became overnight stars and its music is worth a listen even today. Also, with this being the return of Mahesh Bhatt to Bollywood and inclusion of Alia Bhatt, this looks to be quite the powerplay.
Chehre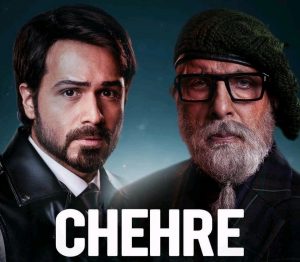 Faces are something we see so often that we easily lose track of them. Yet when it comes to Bollywood, they are so clear to us, that they become instantly recognisable wherever they are. This has some great musical potential with Emraan, Amitabh, Rhea and Annu all having major parts in what will likely prove to be a fascinating mystery thriller.
Hungama 2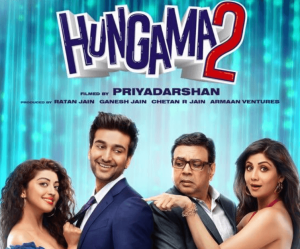 Priyadarshan has not been away as long as Mahesh Bhatt from Hindi cinema, but still his presence has been missed. He returns with Shilpa Shetty and Paresh Rawal, as well as Bollywood newcomer Pranita Subhash whose work in Telugu has involved some of the best songs in that industry.
October – December
Toofan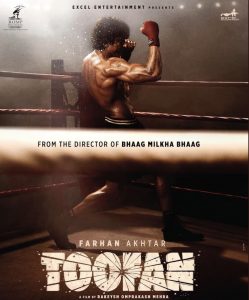 An action film involving Farhan Akhtar and directed by Rakeysh Omprakash Mehra can't go amiss on the music. This is evident from their previous venture Bhaag Milka Bhaag, whose songs are still being sung today. It will be interesting to see what magic SEL aka Shankar, Ehsaan and Loy can pull off this time, having worked for both actor and director many times over.
Laal Singh Chaddha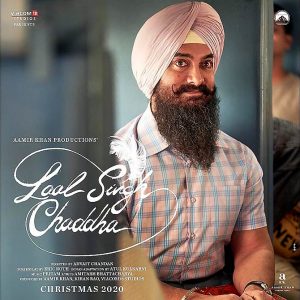 Aamir Khan may only do one film a year but for a long time now in Bollywood, Aamir Khan has been one of its greatest success stories. This may be the Indian adaptation of Forrest Gump: a character made famous by his look-alike Tom Hanks but Pritam's music will give it a life that even Tom can muster.
Banchchan Pandey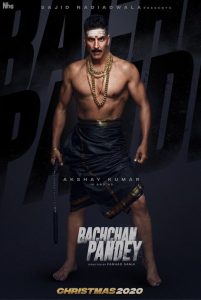 While this is due for release at Christmas at the same time as Laal Singh Chaddha, don't forget to keep an eye out on this film. Akshay and Kriti are both superb dancers and while there's not a lot of details on this one for now, it promises to be both action and comedy. It's a good combination for music to do well with.
And that's what's coming up in Bollywood's 2020 calendar. As always there are tons more to look forward to but hopefully these 12 standouts will both tickle the funny bone and keep you dancing into the long hours whether at the club or in the car.