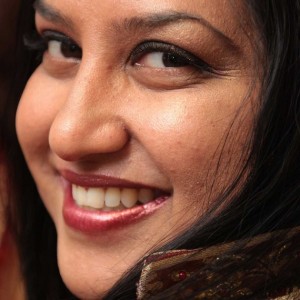 Coming up on Saturday May 24th at the cool Alchemy Festival in London will be a special Hindi music lecture. Indian cinema expert for BBC London and Cineworld cinemas, Ashanti Omkar, will give a talk on one of her specialist subjects, the music of BAFTA award winning composer AR Rahman. Titled The Muse & Muso, it is a trip down memory lane on the journey of singer Sukhwinder Singh and AR Rahman.
Star performer from the world of Bollywood, Sukhwinder Singh has collaborated with the double Academy award winner, from the days of the hit Bollywood film Taal, to his Grammy winning song 'Jai Ho' from Slumdog Millionaire (which also won best soundtrack, at the awards).
Says Ashanti Omkar about how this came about, "I've worked with the Alchemy festival since the opening night extravaganza, where AR Rahman's orchestral scores were performed by the resident orchestra of the South Bank Centre, the London Philharmonic Orchestra, conducted by Matt Dunkley. I had written the programme notes for the event and worked on it, and even met Kylie Minogue who came backstage to see AR Rahman. I then curated the Kavita Krishmurti Subramaniam & Dr L Subramaniam show with the National Youth Orchestra of Great Britain, a full house for the opening night in London's Olympic year, 2012."
Omkar continues about the deep connection between the two Indian talents, "While in discussion about other curation options, the Alchemy programming team, who knew about my being an AR Rahman aficionado, and my mentioning the deep link between Sukhwinder and AR Rahman, from huge hits like Jai Ho to lesser played tracks like the Wedding Qawwali ('Sona Sona') from the hit West End musical, Bombay Dreams. This talk came about as a natural progression to this synergy between the 2 creatives, who have had a long history together since Mani Ratnam's classic, Dil Se and worked on tracks in Hindi, Punjabi and Tamil together."
Singh has been featured on Hollywood soundtracks like that of Inside Man with the famous 'Chaiyya Chaiyya' song from Mani Ratnam's Dil Se, which hit the UK box office top 10 upon release. His voice resonated with the throngs of British Asians and theatre lovers, who made Andrew Lloyd Webber and AR Rahman's Bombay Dreams a runaway Broadway success in the UK, where Singh's Wedding Qawwali filled the Apollo Victoria with rapturous applause.
More recently, they have collaborated with each other in films like the 2013 hit Raanjhanaa with the Sufi song 'Piya Milenge' and is one of the top billed songs in Disney's Indian themed Million Dollar Arm, which features a prominent song called 'Million Dollar Dream', crafted by AR Rahman, with the voices of top Australian pop star Iggy Azalea and Sukhwinder Singh.
As it happens, another top Australian pop star has not only collaborated with AR Rahman – the pop queen Kylie Minogue, but she also was present when AR Rahman opened the Alchemy festival at Southbank Centre, 5 years ago. Kylie was a part of the Blue soundtrack, which also had a song by Sukhwinder Singh and Shreya Ghoshal, called 'Aaj Dil Gustakh Hai', an alluring romantic song video between Sanjay Dutt and Lara Dutta, underwater, with dolphins.
Said AR Rahman about the Alchemy festival, "I thoroughly enjoyed my experience, opening the Alchemy festival in 2010, being able to create a new collaboration for the festival between the LPO and selected soundtrack scores of mine, conducted by Matt Dunkley. Happy 5th anniversary and all best wishes for the future."
Sukhwinder Singh is excited about his show and told the BBC Asian Network's breakfast presenter Tommy Sandhu, "I will have 3 combinations, Bollywood songs which I have sung, along with old numbers, like Indian cinema songs of the 60s and 70s. It's going to be very interesting and I'll win the hearts of London. The concert is going to be very musical."
This talk, which will include clips of the songs, will lead you into the concert by Sukhwinder Singh that follows, where some of these hit songs from this magical collaboration enthralling in Bollywood and beyond, will be performed live, for the first time at the Royal Festival Hall.
– Saturday 24 May 2014 The Muse & Muso
– A trip down memory lane on the journey of Sukhwinder Singh and AR Rahman
– 6pm to 7pm Sunley Pavilion at Royal Festival Hall
– Please note, this free event requires a ticket. Please book your free ticket online, by phone or in person (no fees apply). Limited tickets available.
http://www.southbankcentre.co.uk/whatson/the-muse-muso-84401