Bollywood star Ali Zafar attended a press conference at the Montcalm in Central London to promote his upcoming comedy film Chashme Baddoor. This is Ali's next major project after Mere Brother Ki Dulhan (2011) and London, Paris, New York (2012), two films that were very well received. Directed by David Dhawan, Chashme Baddoor is a remake of the 1981 release and also stars Siddharth Narayan, Taapsee Pannu, Divyendu Sharma and Rishi Kapoor in key roles.
Speaking about the unique selling points of Chashme Baddoor, Ali had this to say at the press conference, "I think the unique selling point of the film would be the entertainment factor. I think we go to the cinemas to be entertained and have a good time with our friends and family. David Dhawan has put a lot of heart and soul into this film and is also very excited about it. Because it's a remake of the 80s classic, it has that flavour of the 80s in a modern way. Other unique selling points include the songs, the colour pallet, the humour and the dialogues which are very, very funny. You'll crack up many times."
Ali also discussed his experience of working with director David Dhawan in this film and stated the following, "It was more fun than I was told it would be. A friend of mine told me that I must work with David Dhawan because he's such a wonderful director. It turned out to be not just a great time but a fabulous time. He is like a child who was so excited about shooting right from early morning until dawn. All of us also had a very great time shooting on the sets in Delhi and Mauritius."
Bollyspice was at the press conference and we asked Ali what it was like working with legendary actor Rishi Kapoor, who plays a supporting role in Chashme Baddoor. "He's such a great guy to work with. Every night we pack up from shooting, he wants us to sit down and have dinner and talk as well. He also guided me on many things and educated me on Bollywood and how to go about it. He's a very kind and generous person and I got to learn a lot from him."
Given that Ali shot to stardom as a singer first, he emphasised how he will always remain loyal to his singing career, despite the fact that he has now branched into acting. "I think I will always need my singing career because I feel the most happiest when I'm inside a music studio. I think music is one language which is the strongest means to connect with yourself and with others compared to other art forms. So I cannot stay away from music. Also luckily, Bollywood films are like musicals as they have songs and dances. I actually sang a song for this film called 'Dhichkyaaon Doom Doom' and also 'Madhubala' for Mere Brother Ki Dulhan. At the same time, I keep composing, writing and recording music in my own music studio."
In addition, Ali talked about how warm and accepting people from the Bollywood film industry are, given that he is actually from Pakistan. "They have been very kind and I have faced no difficulties. Just the fact that big directors like David Dhawan considered me as the lead in his film. It shows that talent comes before anything else. If you're talented, hardworking, honest and sincere then you will be appreciated."
You can catch Ali's latest performance in Chashme Baddoor when it releases in cinemas on 5 April 2013!
Check out the cool pictures and video footage from the press conference below!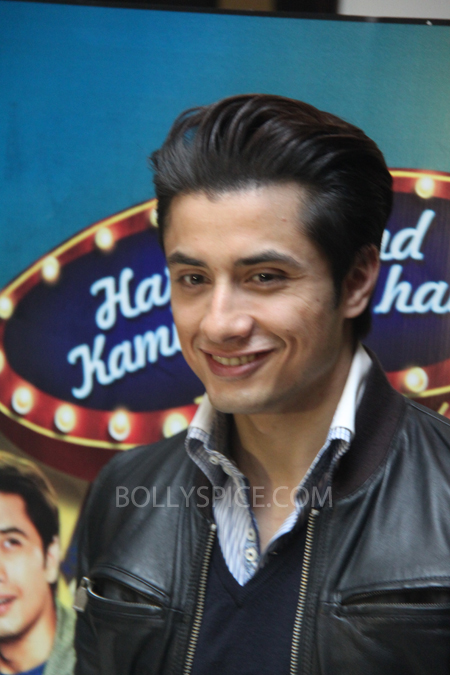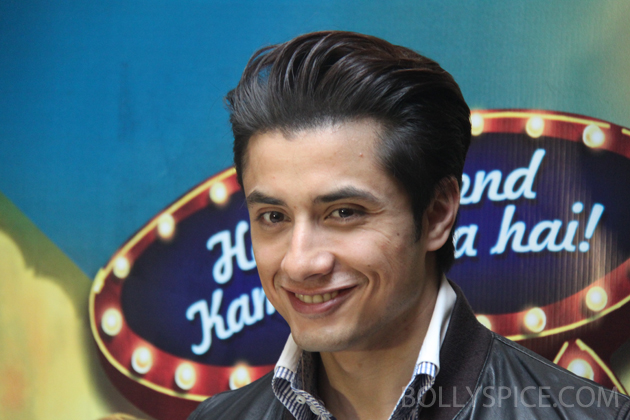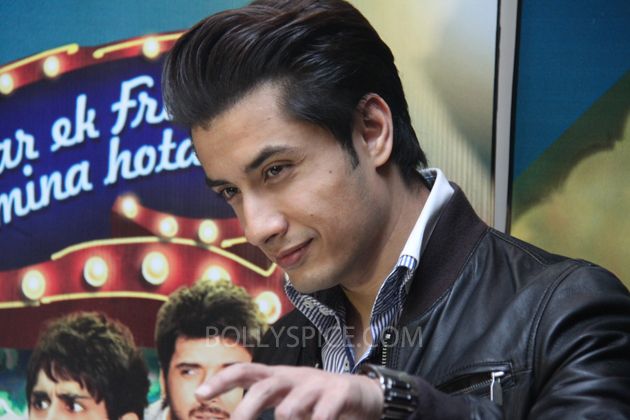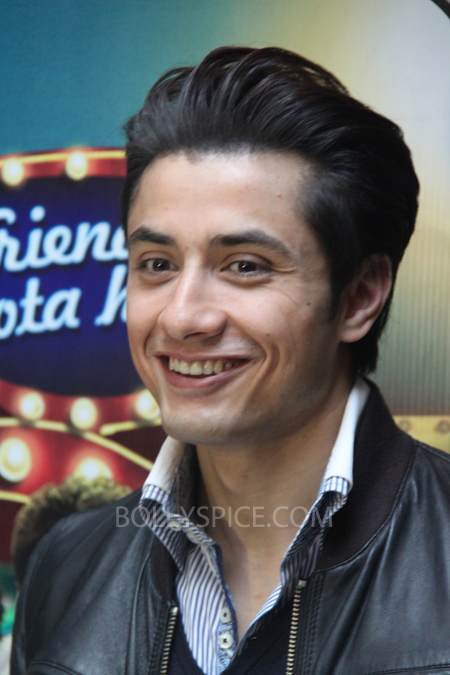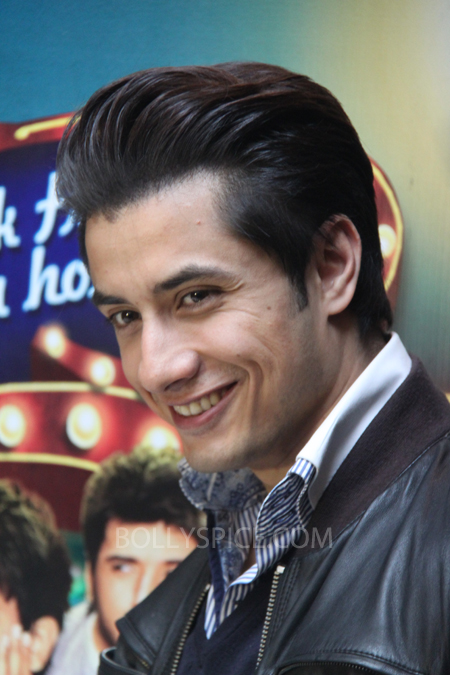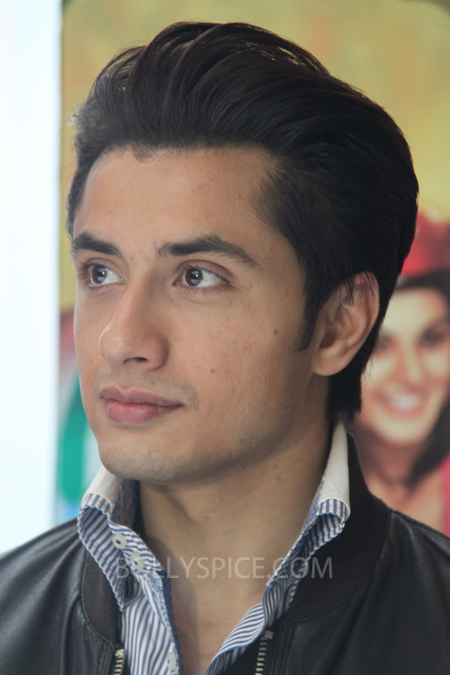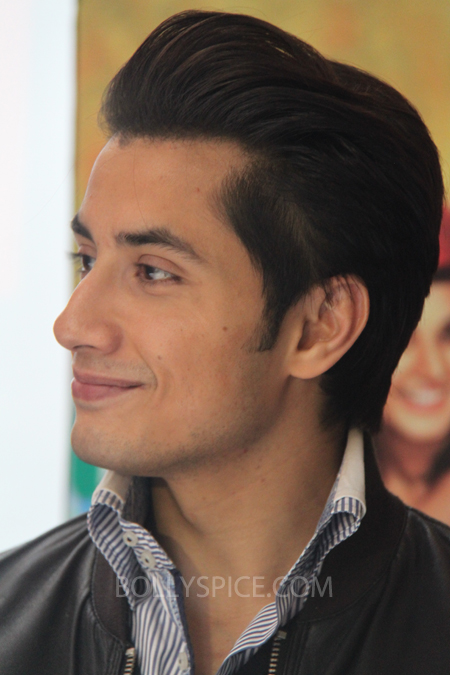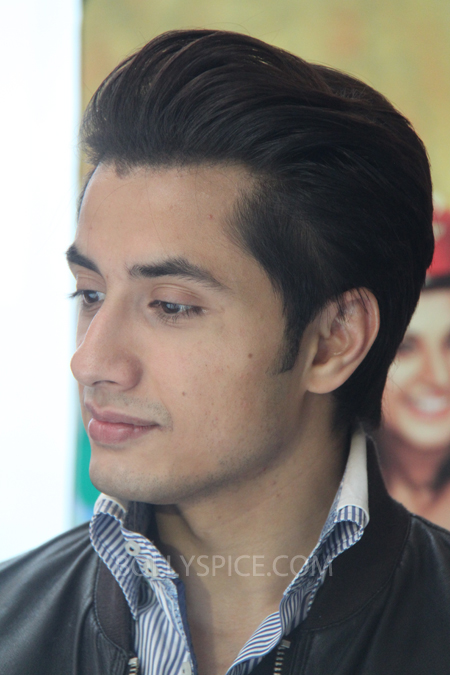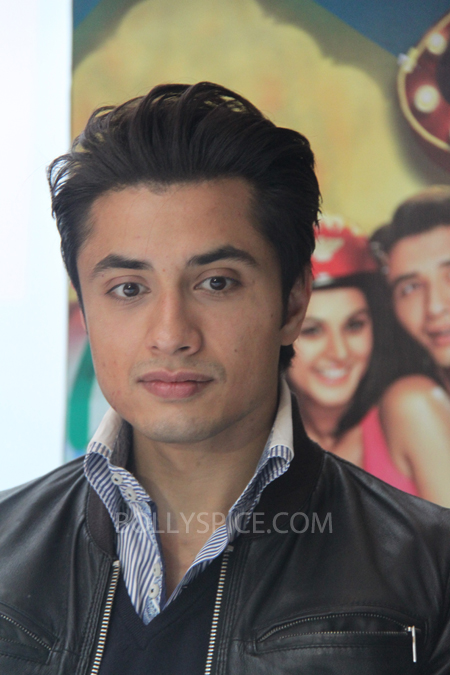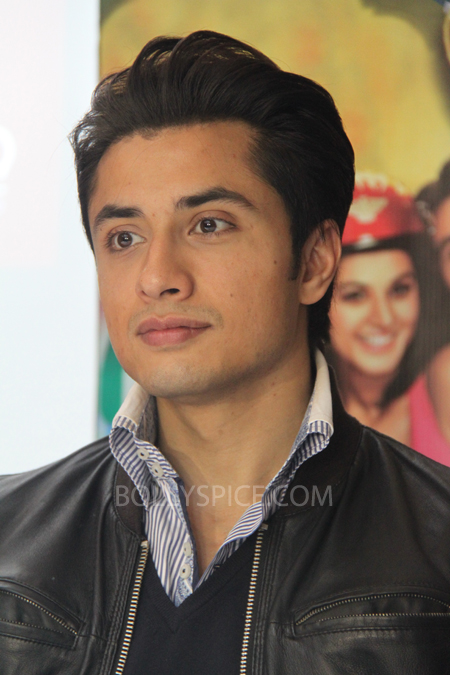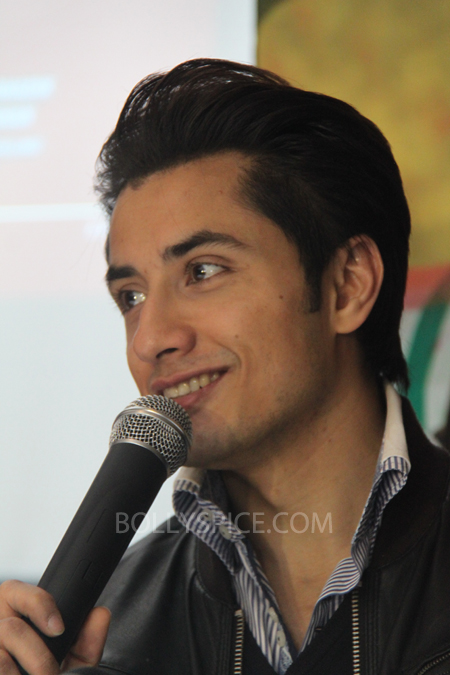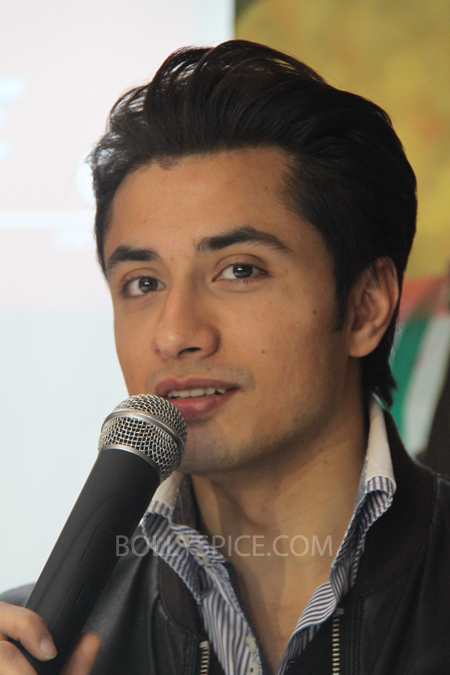 Photography Credit for following images: Focus Video Productions