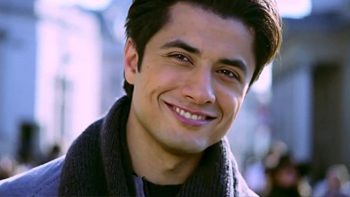 In theaters on Friday is Total Siyapaa starring Ali Zafar, Yami Gautam, Kirron and Anupam Kher. The comedy was written by Neeraj Pandey and directed by E.Niwas. Total Siyapaa is a hilarious tale of cross-border love told through the trials and tribulations of a young Pakistani boy who falls in love with an Indian girl, and travels to London to be with her. Along the way, he has to contend with that most formidable of adversary – the future mother-in-law. Aman's life descends into 'Total Siyapaa' when he attempts, albeit unsuccessfully at first, to impress his future in-laws with hilarious and at times completely cringe-inducing consequences.
We caught up with the actor/singer/music director to talk all things Total Siyapaa – check out what he had to say!
What was it about this film that made you want to play the part?
I think it was the content, the intent, the humor, the writing, the script, the people involved in making the film… everything.
What would you say is the intent of the film?
It is to bridge the gap in a very entertaining light way between India and Pakistan. You know there are various sets of perceptions that go around. Indians have a perception of Pakistanis and vice versa. I think this film will just help us understand each other better. It is a comment on that.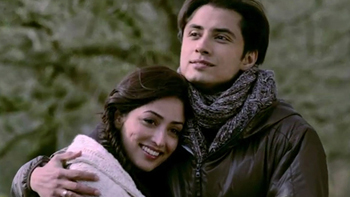 The film was earlier titled Aman Ki Asha.
That was a working title. We thought that Total Siyapaa suited the nature of the film better. The film is actually a love story and about these two people, Aman and Asha. It ends up being quite chaotic. Total Siyapaa is just a better title, in my opinion.
The trailer is hilarious. What kind of reactions have you received from people and your fans?
I have been getting super feedback. It is amazing that people are laughing out loud multiple times during a trailer of a few seconds. That is a big achievement. There are a lot of funny moments in the film and I am sure audiences will enjoy it.
You have filmed London, Paris, New York in the British capital and now Total Siyappa.
We filmed at Trafalgar Square.  That was a lot of fun. We had built a set in London at Wimbledon Studios. All the scenes at Yaami's house were shot at the studio. We completed principal shooting in 28 days. The fantastic thing about Total Siyapaa is that the story is actually based here. The guy and girl live in London. If you live in London, you will be able to relate to the film a lot. The Indians, Pakistanis and the ones that are in love and live in the UK will really understand this film.
How do you think will it be received in Pakistan as in the film a Muslim boy wants to marry a Hindu girl?
Well, let's see how people react to the film. So far, the reactions in Pakistan have been positive. It's very talked about and people are laughing. It's all done in good humour. People in Pakistan are really looking forward to it. I am sure that they will be proud of the film once they see it.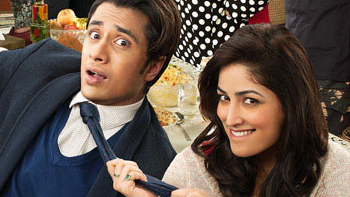 Tell us about working with Yaami Gautam
.
Yaami is a very professional, hardworking and simple girl. It was a delight to work with her.
You had a lot of scenes with the fabulous Kirron Kher, what was it like to work with her?
Very nice, lovely energy. She is a very good actor to work with, a senior actor. You know my character in the film is mostly reacting so you need a really strong actor that you can react too. She is the queen of doing comic scenes and it was quite a lot of fun reacting to her wonderful acting.  She was the perfect person and we had lots of fun on the set. She is absolutely amazing. She has brought a lot into the film.
Was it hard to maintain a straight face when doing comedy?
As a professional actor, you should be able to maintain a straight face but we do slip up occasionally and laugh it out. It's all natural. If something really funny happens then you can't stop but burst into laughter.
Then of course there is the great Anupam Kher
We worked together in Chashme Baddoor and we became initially fond of each other after that film. He is a very young-hearted, young soul and a very good human being. One gets to learn a lot from him apart from acting. One gets to learn about life and his experiences. He had a lot of stories to share. He has written a book, which is very good. It was fantastic to work with him.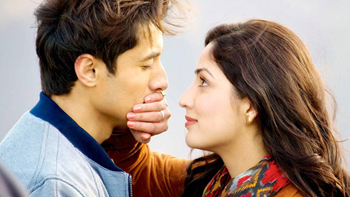 How do you think you have grown as an actor through your films?
I think it is the process that you change every day as a human being and then as an actor. If you are lucky then you are aware of the fact that you need to strive to change for the better. When you are doing different kind of roles and being different people then you learn from each role and each set of people. From each film you learn more. If you don't then you are out of business. You have got to keep learning and putting in your best.
Do you find comedy romance or drama or signing the hardest to do?
No, nothing is hard. If you put your mind and soul into it. It depends on what you are cut out for and what you are made for. I was always meant to be a creative person and I feel it. I enjoy my work that is why I do it.
Tell us about the music of the film.
It is always a big challenge and responsibly to compose because you are acting and you are working and you are composing music and all of those things. Because you are living the character, you know the character, you know the scenes and everything it all really helps. It was great fun composing for the film and I also wrote the lyrics. It was really fun doing it. People are really liking it.
What is your favorite song?
There is a song called Palat Meri Jaan I really like and there is another song called Chal Buleyah that is a Sufi song by Baba Bulleh Shah that is very interesting.
Is it hard to lip synch a song you composed or hard to lip-synch one you have not composed?
You know it is fine either way. You have go to know the songs and the lyrics when you know them it is easy to lip synch. You need to do your homework correctly. That is important.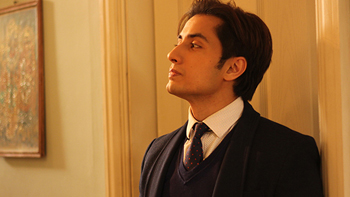 The film has been produced by Neeraj Pandey, director of A Wednesday and Special Chabbis. Were you surprised that he is making an all-out comedy film?
Neeraj is an extremely good writer. I saw A Wednesday and I really enjoyed it. I thought that he would be wonderful to work with. One day I got a message from him that he'd like to meet up. This project then came about. I don't see people on the basis of the genre of their work. I think, if someone can write something serious, then he can also write something funny. People don't have to be restricted to a genre creatively. That's also how I feel about myself. I don't want to be just stuck to a particular genre.
What's next for you?
Kill Dil it is an action drama for Yash Raj. It's a fantastic film and I have been wanting to do a film like that for a long time. It's very different from how people have seen me so far. I am sure that audiences worldwide will be pleasantly surprised. It has action, drama and everything else. I am having a lot of fun and I am thoroughly enjoying the process. I am very excited.
What are your thoughts on Hindi cinema today?
I think it is doing amazingly well. It is growing day by day. There are lots of various kinds of films: good films, bad films, big films, small films – all kinds of different subjects.
What about the music of Hindi films?
There is good music and bad music and you get to hear both of them all the time.
I also read that you might be writing a film for a script is that true?
Yes, I am writing something at the moment. It is still under the process. I am thoroughly enjoying it. I will be producing it as well.
What can audiences expect to see when they come to see Total Siyapaa?
They should expect to see some very hilarious funny moments. A very interesting plot that they might not have seen before. They should be ready to laugh their asses out!
Total Siyapaa hits the big screen on Friday!
With contributions from Stacey Yount and Sunny Malik.