As we all know Ali Zafar, besides being a fabulous actor, is also an accomplished musician and singer with many hits to his name. For the upcoming Mere Brother Ki Dulhan he is not only starring as the brother, but he also sang on the best tracks on the 'Madhubhala' in a OST full of greats. Now apparently you can't take the musician out of the actor even on set because he told us in our exclusive interview "I carry my guitar on my sets and everywhere. I am musician at heart. So, I am like a musician on set acting. The time that I am by myself, I keep writing songs."
If that isn't cool enough he also took some of the down time to teach co-star Katrina Kaif how to play the guitar! From what we hear they had an incredibly fun time!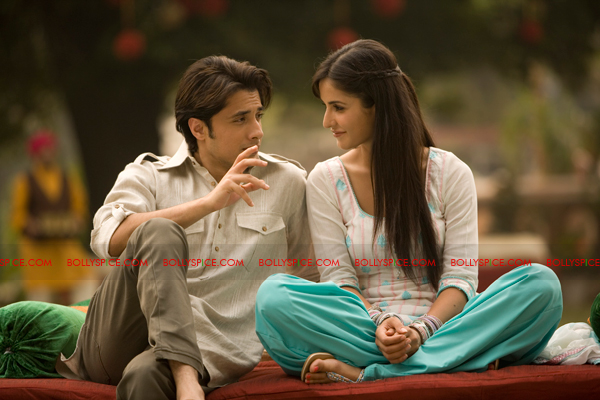 Mere Brother Ki Dulhan starring Imran Khan, Katrina Kaif and Ali Zafar hits theaters on September 9th!