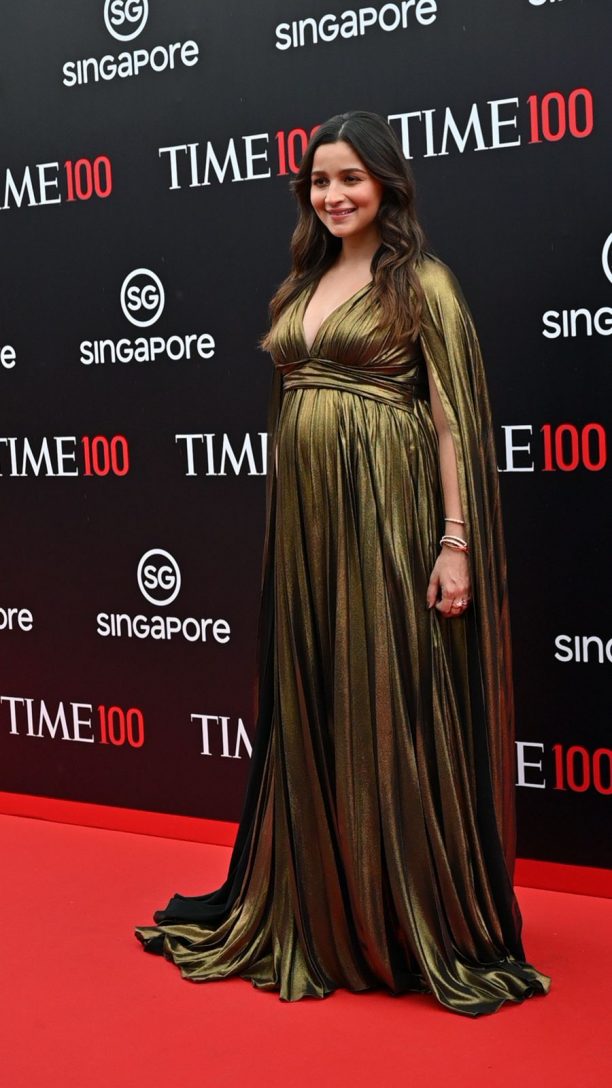 Global superstar actor, Alia Bhatt, has today been honoured with the TIME100 Impact Award by TIME Magazine, during an evening celebration held at the National Gallery Singapore.
The TIME100 Impact Award recognises visionaries who have gone above and beyond to make an impact and move their respective industries forward.
The Awards debuted earlier this year in Dubai and have reconvened today in Singapore, followed by a viewing party for the Formula 1 Singapore Grand Prix.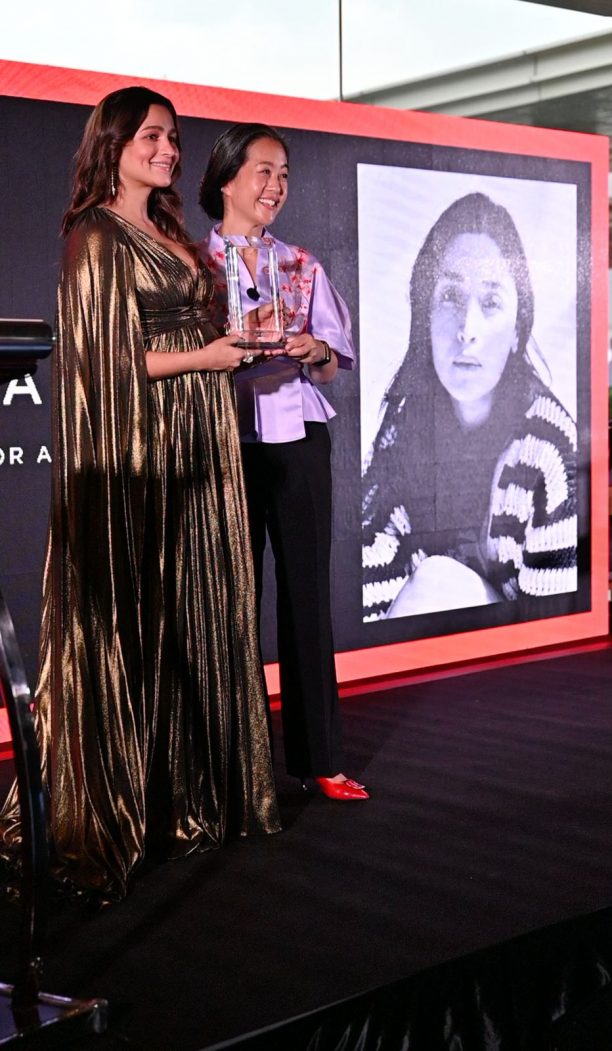 Speaking about the award, Alia said, "Thank you TIME for this honour. To be given this award tonight, amongst some of the finest people in the world, feels wonderfully overwhelming. Ten years ago, when my journey as an actor began, all I thought about is how I would one day take over the world. I wanted to be perfect and I wanted everyone to know it. But if it falls to me in any way to lead by example, be a role model or make any kind of impact, it is something I want to do in as human, as flawed, a way as possible. Because in the movies and in life, you do not have to be perfect; you just have to bring everything you have – the lows, the highs and the real things we are afraid of speaking about. There is no greater impact than being yourself."
Bhatt has starred in four major projects this year alone. First was Sanjay Leela Bhansali's Gangubai Kathiawadi where she received immense praise and critical acclaim. In September 2022, Bhatt's performance in Gangubai Kathiawadi was declared as "one of 2022's greatest performances" by The Guardian, in a feature discussing the best performances on the big-screen of all time. With every project receiving global praise for her performances, she also was a part of the superhit SS Rajamouli's RRR, stunned in Jasmeet K. Reen's Darlings! which was produced by her production company, and was brilliant in Brahmāstra Part One: Shiva directed by Ayan Mukerji.
Next up for the actress is Alia is making her entry into Hollywood movies with the action-adventure Heart Of Stone. Alia will feature alongside Gal Gadot and Jamie Dornan in the next feature by BAFTA-nominated director Tom Harper. The film will see a global release on NETFLIX in 2023.
Congratulations Alia!
Embed from Getty ImagesEmbed from Getty ImagesEmbed from Getty ImagesEmbed from Getty ImagesEmbed from Getty ImagesEmbed from Getty ImagesEmbed from Getty ImagesEmbed from Getty ImagesEmbed from Getty Images