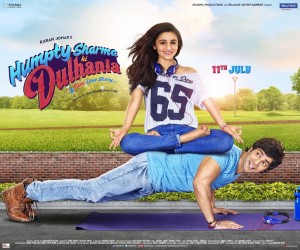 Introducing Alia Bhatt as strong willed Delhi girl Kavya Pratap Singh and Varun Dhawan as hopeless romantic Humpty Sharma, Reliance Entertainment brings you Humpty Sharma Ki Dulhania. Billed to be the most lovable and must see romantic comedy to hit the Bollywood screen this summer, Humpty Sharma Ki Dulhania promises to be a quirky, sentimental and hilarious tale about the pleasures and pitfalls of young love.
Alia Bhatt has already mesmerised audiences worldwide through her critically acclaimed performances including Veera Tripathi (Highway) and Ananya Swaminathan (2 States). Regarding Humpty Sharma Ki Dulhania, Alia Bhatt has not only set anticipation soaring sky high but has already impressed through her cover of 'Main Tenu Samjhawan Ki', titled Samjhawan Unplugged.
Alia Bhatt describes being Kavya Pratap Singh, speaks on Kareena Kapoor's wedding dress, reveals how the inspiration behind the film's poster came about, what she hopes to offer through the film and more.
Do not miss Humpty Sharma Ki Dulhania – releasing worldwide on the 11th of July 2014.
How would you describe Humpty Sharma Ki Dulhania?
Humpty Sharma Ki Dulhania is the quintessential romantic story. No matter how unromantic you may be in your personal life, it's a film that we can all relate to. Everyone always wants their love story to be a 'story'. I would call it a tribute to the typical filmy love story.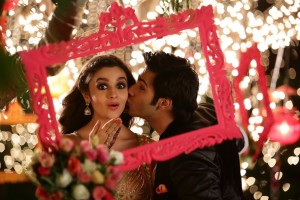 How would you describe your character in the film?
Kavya Pratap Singh is a simple girl, and doesn't have many wants or needs in life. She definitely clashes with the title character, Humpty, because she's a lot more practical and no nonsense, even though she sometimes likes to dream big.
Your character in the film is a huge fan of Kareena Kapoor. You have often been compared to her in real life, so would you consider yourself a fan?
Like my character, I am a huge fan of Kareena [Kapoor] and I definitely consider her one of my biggest inspirations. I find the comparisons very flattering, but not at all true. There is only one Kareena Kapoor out there, and I think it's very important to carve out my own niche in the industry.
She also mentions how she wants to wear Kareena Kapoor's wedding dress. Are these things you think abou t regularly in your personal life?
I think every girl dreams of their ideal wedding, and would like to get married in the grandest way possible. When we see our favourite actresses in these beautiful gowns, it is only natural that we start thinking about our own wedding and what we'll wear on our special day.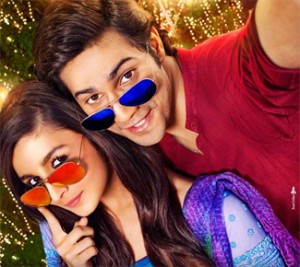 Is it true that you were the inspiration behind the posters of the film?
Yes, that's actually something I'm quite proud of. During filming, we were constantly saying that we needed to do something innovative for the posters, and I was very fond of taking selfies at the time, so I suggested we implement that. At first, people weren't fond of the idea but as time went on, they definitely warmed to the idea. I think everyone was delighted with the end result, and it made for a fun and fresh poster.
Your career has had a very interesting trajectory, with every film being different from the other. How do you choose your roles?
When it comes to the roles I choose, I am not very calculating. It's important for me to stay versatile and not be typecast into any particular role. I hope with Humpty Sharma Ki Dulhania, people continue to see a different side of me.