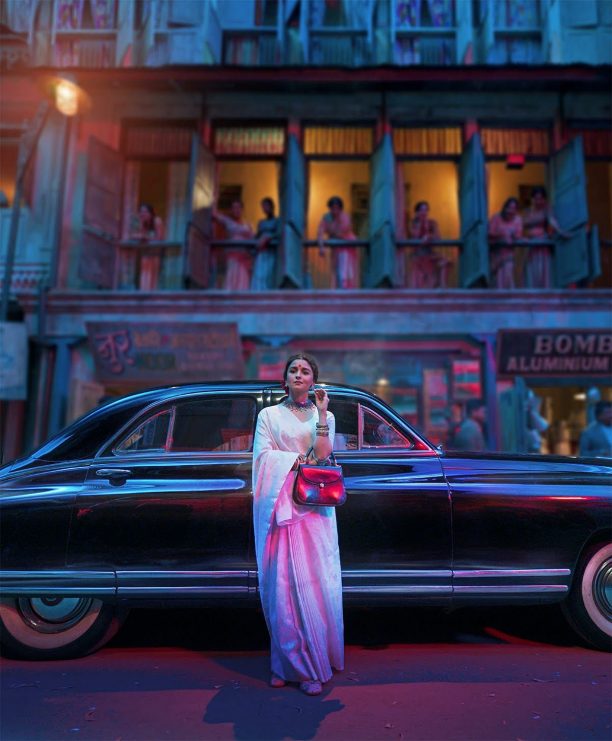 From classic to contemporary noted filmmaker Sanjay Leela Bhansali always brings the combination of beauty and grandeur, drama and epic storytelling to the big screen, be it his first film Khamoshi: The Musical through to Padmaavat. His 10th film, Gangubai Kathiawadi, is ready to make its mark in the world.
As we told you earlier, Gangubai Kathiawadi will have its world premiere at the prestigious Berlin International Film Festival in February, but now we know it will release theatrically on February 25th.
Starring Alia Bhatt, the film is about the life of Mumbai's mafia boss Gangubai Kathiawadi, who was a sex worker and eventually became an underworld don in Mumbai. Gangubai Kathiawadi is based on a chapter of author Hussain Zaidi's Mafia Queens of Mumbai.
The film has been special for the director who says, "The story of Gangubai Kathiawadi has been very close to my heart and my team, and I have given it all to make this dream possible."
Not only does he have a unique eye, but the director has also presented something special and brought out incredible performances in his actors. And from what we have seen in the early teaser and sneak peeks, Alia Bhatt in and as Gangubai Kathiawadi will stun with her outstanding performance.
About the experience of working on this epic project for over two years, Alia said after 'that's a wrap', "We started shooting Gangubai on December 8th, 2019, and we wrapped the film now two years later! This film and set has been through two lockdowns, director and actor getting covid during the making and two cyclones… the troubles the set has faced is another film altogether!
"Being directed by sir has been a dream all my life, but I don't think anything would have prepared me for the journey I was on. What I take away is the gigantic life-changing experience! I love you, sir! Thank you for being you .. there is truly NO ONE like you 🪄✨
When a film ends, a part of you ends with it! Today I've lost a part of me.. Gangu, I love you! You will be missed."
As the film nears release, Producer Jayantilal Gada of Pen Studios earlier said, "I believe in Mr. Bhansali and his craft. Alia has given a great performance, and I am thankful to Ajay Devgn, too for being a part of this project. It's a story that will engage and appeal to global audiences."
ICYMI Check out the teaser but remember you will experience the incredible Gangubai Kathiawadi on February 25th

Stay tuned for the trailer on Friday February 4th!
Much more to come, so stay tuned!