Some outer worldly activities took place in London last weekend, as aliens landed in cinemas as part of the promotional activities ahead of India's first extra-terrestrial comedy, UTV Motion Pictures' Joker, landing in cinemas on 31st August.
Our friendly aliens interacted with cinemagoers visiting Vue Harrow, Harrow Safari and Cineworld Feltham cinemas, posing for photos and babbling incoherently to the amused and entertained audiences, who were delighted by the extra-terrestrial visitors.
Starring Akshay Kumar, Sonakshi Sinha, Shreyas Talpade and Minissha Lamba, Joker will indulge audiences with a cinematic feast that will delight the senses like never before, as extra-terrestrials and humans go head to head in unadulterated, celluloid magic, releasing in cinemas on 31st August. Director Shirish Kunder lends his inimitable creative flair to one of 2012's most entertaining and original offerings from Hindi cinema.
Joker descends into cinemas across the UK and worldwide on 31st August 2012.
Aliens at Feltham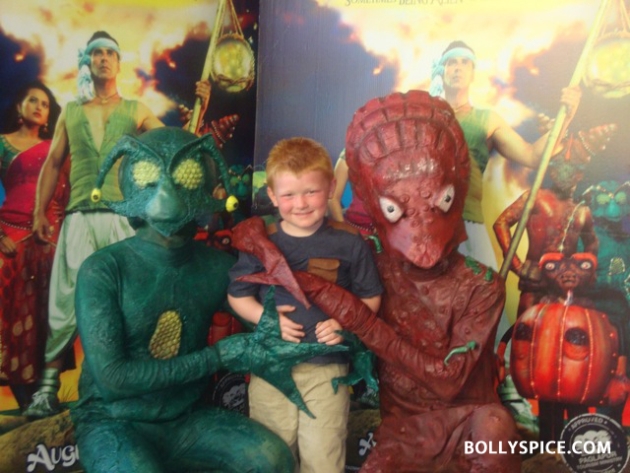 Aliens at Vue Harrow & St George Mall