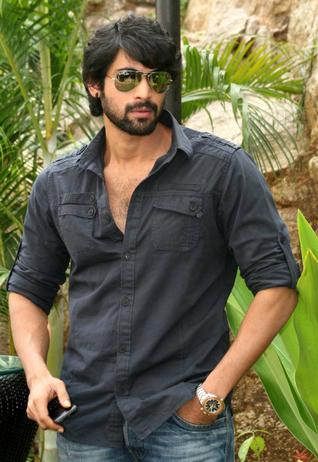 Dum Maaro Dum may have revamped the song but it brought in some new talent in the form of Rana Daggubati. This 6'2.5″ tall hottie from the south is no stranger to the camera nor the industry as the grandson to veteran producer D. Ramanaidu. What's more, his future doesn't just have acting in it.
"For many people films may seem mysterious but because I was part of a film family, it felt like any normal job. I found myself more knowledgeable than others about it. I started working when I was 17. I have already produced a film. I also want to direct at some point of time. I feel I am still growing up in cinema." says the actor while speaking to Hindustan Times. Besides gearing up RGV's Department, he's also doing prep work for his next release in Telugu, Naa Ishtam which also stars Genelia Deshmukh.
Wow. Doing one language can be tough as it is but to balance two languages with the variety in his films Rana has shown in the short period he has been in front of the camera, is a nothing short of an achievement. Especially when so many try and fail. But the actor-producer takes it all in his strides as he continues on and says "Thankfully, it  did not happen to me. I immediately got a bigger film Department (after DMD) which is an action film, a genre which I like very much."
So what's next you may ask? A little birdie told us he's in the progress of making his third debut for acting in Tamil.