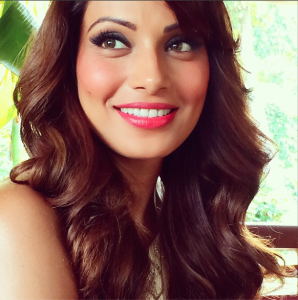 One of the most anticipated horror thriller 'ALONE' starring the gorgeous Bipasha Basu and Karan Singh Grover is all set to hit the theatres on 16th January 2015.
In the film, Bipasha plays conjoined twins! Speaking about the role, Bipasha said in a recent interview, "Fear is a very new genre and there is a lot of scope to make such movies and entertain people. Worldwide too, whether it is movies or on television, fear genre is huge. The good part is that even though I am playing twins, it is not the predictable thing like one will have a short hairstyle and the other a fringe to make them look different. In Alone the twins will be quite similar looking."
Talking about the challenge of playing these two character, she said, "The emotions come from within, but otherwise acting is getting into a space which is not your normal life. That's what makes it exciting! What is lovely about Alone is that it is a passionate love story and something I am doing after a very long time, and yes there is an element of the supernatural as well. It's a very exciting film and shaping very well. It is fabulous."
The film is produced by Kumar Mangat Pathak, Abhishek Pathak and Pradeep Aggarwal and is directed by Bhushan Patel.
Watch this space for more!