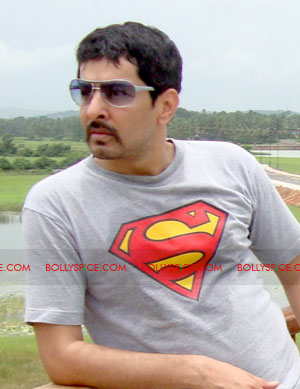 Co-writer and co-script writer of Don 2, Amrish Shah is the new age thought provoking writer-one who believes in coming out with original and contemporary story ideas. Breaking the mould of stereotype storytelling, he had gone ahead to experiment with subjects. "I had thought of a sequel while watching Don. This Don had a different ending where the bad guy lives on while the good one gets killed. My story idea emerged from there and I told it to Farhan. He liked it and we went ahead with it," says Amrish.
Earlier in 2006, Amrish made a documentary on Mother Teresa titled, Beatification Of Mother Teresa which was later showcased at the Cannes Film Festival, receiving acclaim from the international audiences. The film had an international crew and was shot across India and Europe. It also featured Penelope Cruz, which was the first time the Spanish actor worked with an Indian on any project.
Amirsh's third film is a spy thriller Codename Anthony that is produced by iDream. It's a very fast paced edge on seats thriller.
Watch as his story Don 2 comes to life on December 23rd.