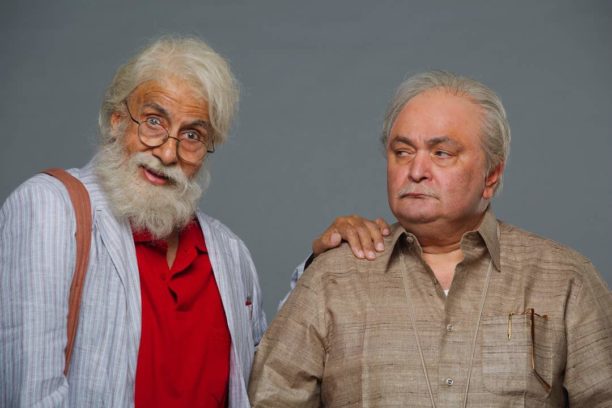 Having directed films like Oh My God and All is Well, director Umesh Shukla is all set to embark upon a new journey with Bollywood's two legends, Amitabh Bachchan and Rishi Kapoor.
Umesh Shukla's next directorial features Amitabh Bachchan who plays a 102 year old with Rishi Kapoor who plays Big B's 75 year old son. 102 Not Out is based on writer-director Saumya Joshi's Gujarati play.
Umesh, who has already started shooting Big B's introductory scene said, "Amitji and Rishiji are collaborating after 26 years. They are playing Gujarati characters for the first time. Being a Gujarati myself, I had certain references in my mind which we used to create their look."
102 Not Out is a love story between father and son. The cast and crew have already started shooting and will shoot till the end of this month. They will then recommence and shoot all through July.
"I had produced the original play and knew it could be turned into a film for its unique plot and humour. Saumya has written the film brilliantly," Umesh added.
The duo will speak a few lines in Gujarati in the film! About the language, Shukla said, "They are already good with the language and have a tutor on the set to guide them. All of us are having a blast."
Having grown up watching their films, an excited Umesh concluded, "Both are extremely dedicated actors and have their own methods of working. We did a three-four day workshop last month and it was so much fun!"
We can't wait to see these two amazing actors in these characters! Stay tuned for more!