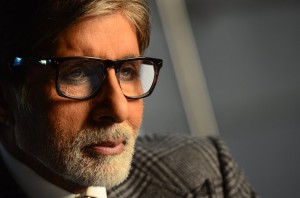 Veteran actor Amitabh Bachchan has criticised the use of the term 'Bollywood' as a reference to Indian Cinema. Mr Bachchan made this statement during an interview with The Daily Telegraph, following his appearance at the Cannes Film Festival. "I just feel that the Indian film industry has its own identity so I'd rather call it 'the Indian film industry', especially now we celebrate 100 years of the Indian film industry this year." The term 'Bollywood' became popular during the last decade of the 20th century as a reference to Hindi Cinema. Yet many tend to forget that Hindi Cinema is only one segment of India's colossal film industry. Given that the country is the home to many regional languages, India also makes films in Bengali, Punjabi, Tamil, Malyalam etc.
Earlier this month, actor Saif Ali Khan also criticised the term 'Bollywood' as he felt that it provokes many to wrongly compare the industry to Hollywood.
Mr Bachchan opened the Cannes Film Festival last week alongside Hollywood actor Leonardo DiCaprio. He said that it was his 'biggest honour' to date as an Indian.