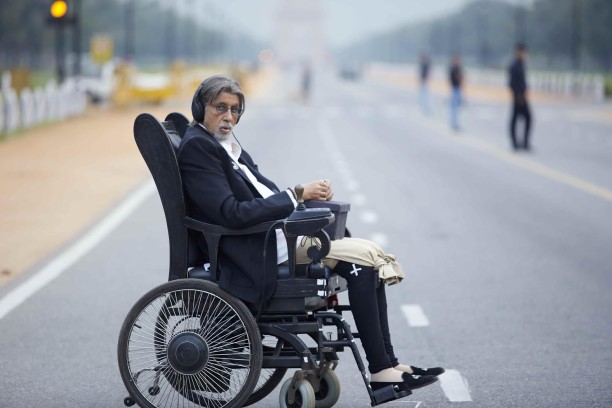 He may be playing a wheelchair-bound character in his upcoming film, Wazir', but screen legend, Amitabh Bachchan, never felt that his role was physically limiting in the movie as he was so excited to tackle it. The Bejoy Nambiar-directed action thriller sees him essaying a paralysed chess grandmaster called Pandit Omkarnath Dhar.
The megastar depended on Nambiar and explains how his approach to the role in was entirely assisted by the director. "I do not think it was limiting; it was exciting to be doing a role that I had not done before. The approach to the character was dictated by the director," he says, adding about the film, "Its story is unique and the way it has been presented is also intense and intriguing. It is a thriller with drama and emotion."
Wazir, which also stars Farhan Akhtar opens in theaters on December 8th.