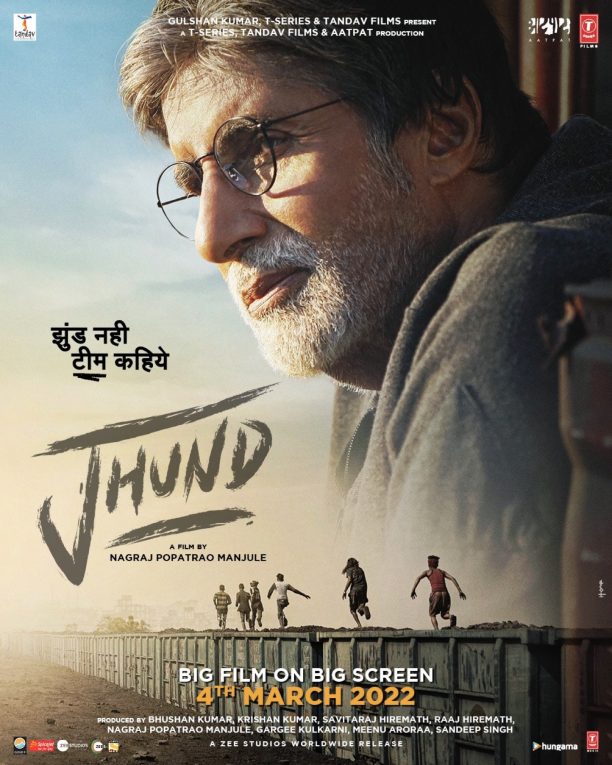 It's time to break down the walls. One goal at a time. We are talking about Amitabh Bachchan's upcoming film Jhund! The film is a biographical sports film based on the life of Vijay Barse, the founder of NGO Slum Soccer.
Directed by Nagraj Popatrao Manjule, Amitabh Bachchan takes on the new avatar of a coach motivating the kids to form a soccer team and bringing a positive influence and inspiration in their lives. Even in the trailer you feel the mastery of his craft and his total dedication to playing this role perfectly. From what we have seen so far, his performance is strong, moved us to tears and inspiring.
The trailer, which just released yesterday has already hit over 6 million views, at the time of publishing, in less than 24 hours and the numbers are still going up!
The film is produced by Bhushan Kumar, Krishan Kumar, Savita Raj Hiremath, Raaj Hiremath, Nagraj Popatrao Manjule, Gargee Kulkarni, Meenu Aroraa and Sandeep Singh, under the banner of T-Series, Tandav Films Entertainment & Aatpat. It's a Zee Studios worldwide release.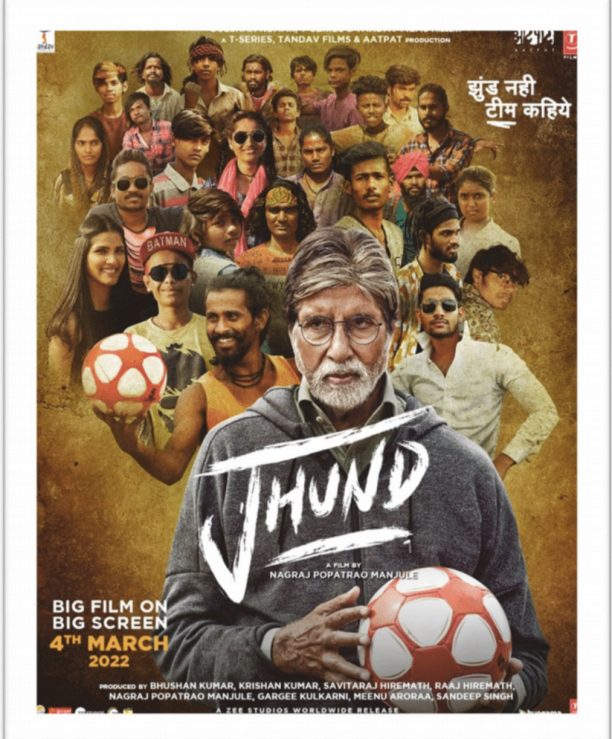 Jhund releases in cinemas on 4th March 2022 and we and especially fans can't wait!