Ranveer Singh is known to be a spontaneous actor and his debut film reaffirmed his claim.  But there is more than just spontaneous-ness.
This actor is fearless and bindaas in real life as well, much close to the Bittoo from Band Baaja Baaraat. How?
When the actor was on a Delhi tour for the first time, films director Maneesh started getting concerned about the fact that Ranveer was not familiar with the cities culture and lingo. That's when Maneesh had the bright idea to drop Ranveer to the local university campus and leave him there. Ranveer actually wondered the corridors and hung around the courtyards and it did not take much time for this talented actor to pick up the diction, style of dressing, body language and the mannerisms.
But Bollywood's newest pranksters could not help but let a part of his personality come out; he spent the rest of the time pulling girls legs and started introducing himself to everyone as Bittoo Sharma.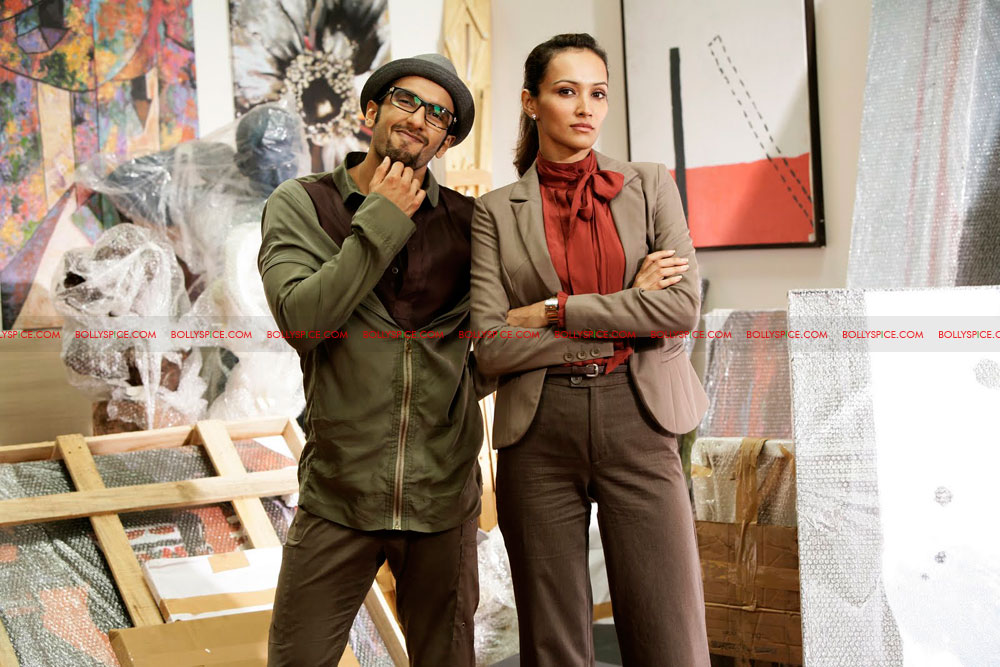 All this pranking girls and his fun loving nature has invertidly landed himself with the image of a Casanova. His next film Ladies vs RickyBahl further flues this image; where Ranveer has played numerous roles all aiming to con the ladies. Since being charming is in his nature, we wonder was this an easy role for Ranveer to play?
Well, even though the idea may sound easy for him, Ranveer soon realized just how much hard work playing multi roles required. Ranveer, who is a perfectionist when it comes to his work, got pretty serious and spent hours getting every mannerism and attribute spot on. We even heard he even lost sleep over it.
The film which is  set to release in December looks promising, as we see Ranveer do what he does best, while take on something new, all the while surrounded by the sexy "Ladies". This is one movie that we are looking forward to.