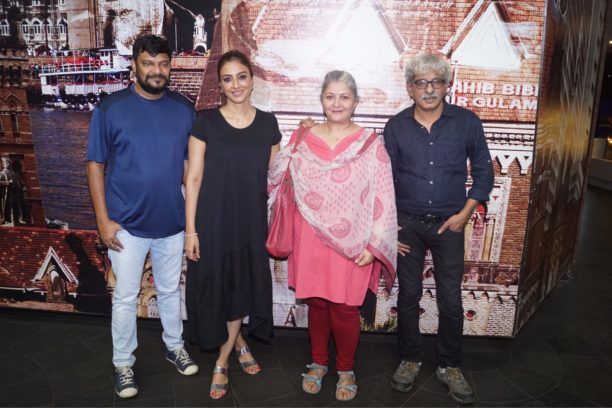 The makers of Andhadhun are extremely happy with the glowing reviews and the box office success, as the crime-thriller has already grossed Rs 60 crores so far.
Given that the movie, headlined by Ayushmann Khurrana, Tabu and Radhika Apte, produced by Sanjay Routray's Matchbox Pictures Pvt Ltd and directed by Sriram Raghavan, has great word of mouth, it is growing with each passing day.
Now, here is something really cool, Andhadhun was the third movie to be streamed on the XL Cinema app for the visually impaired. Yes, you heard it right! The makers of the movie have received an offer to stream the movie on the app which is known to create cinema experience for the blind.
A source shares, "The makers have decided to take the route of online streaming for Andhadhun with the app XL Cinema. The app will make it easier for the blind people to understand the movie giving the actions an audio description."
"The makers planned a special screening for these visually impaired people. 100-150 blind people attended this event. This screening helped them to experience cinema like never before. The audio descriptions helped them understand what is going on between the dialogues" the source adds.
Producer Sanjay Routray informs, "I am overwhelmed with the success of our debut movie Andhadhun. We are glad to have received the offer to screen the movie for the visually impaired. It's is more than what we had expected!"