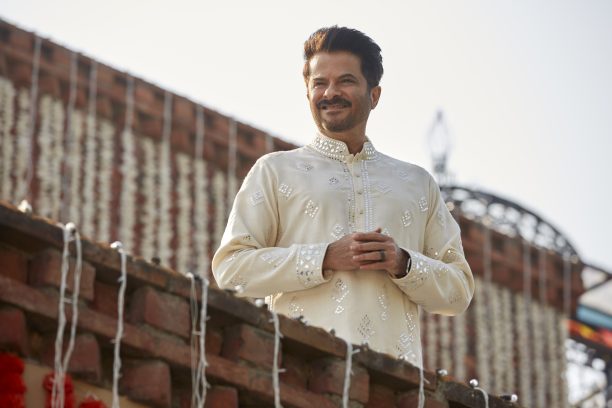 Mr. Anil Kapoor is among the most respected and finest actors in Hindi films. His range of characters runs the gamut from dramatic, to romantic, from very dark, to very funny, and Mr. Kapoor always plays every role to the hilt and absolutely brilliantly.
The actor will next be seen in the family dramedy Jugjugg Jeeyo, which releases on June 24th. Directed by Raj Mehta, the film also features Varun Dhawan, Kiara Advani, and Neetu Kapoor.
Set in the heart of Patiala and much like the city, Jugjugg Jeeyo is full of love, laughter, colour, and drama. It's about family and its values, unresolved yearnings, and unexpected reconciliations.
To set the scene, here is the trailer:

We have a very special Q&A with Mr. Anil Kapoor, where he talks about how easy it was to say yes to this film, what it was like working with the cast, his love of entertaining the audience, and so much more.
When Mr. Kapoor heard the narration for Jugjugg Jeeyo, he was ready to sign on without a second thought, "Immediately, no confusion, no discussion, ek second mein! Karan called me up that this is the film, this is the story, and immediately I said, 'Done, khatam.'"
The actor explains that the film is an entertainer, "It's a family comedy – lots of fun, songs, music, high production values, scale, good acting, and excellent performances."
Adding, "Today people want to see good performances, performances which look real, which are not over-the-top, which are situational."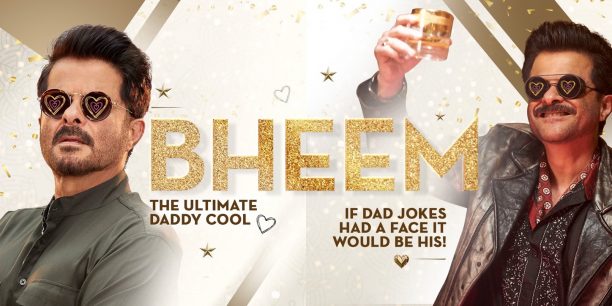 Describing his character Bheem, he says, "Bheem feels that you only live life once and to the extent that you can be selfish also, and many people are like that. They become so selfish, self-centered, self-absorbed that they don't realise in that process that they are hurting other people. So I related to the character in a way that I saw a lot of men were like that. It was good to play such a character with so many grey shades and sometimes even black! I don't want to do only goody-goody characters; it's too boring. I want some mirch masala!"
So did Mr. Kapoor relate to this character? "Absolutely. Everybody has a selfish streak to them, which can sometimes be disruptive. Some people who have these streaks are too scared to be selfish, but I don't think there is a man or woman who doesn't have that streak. No one is a saint. For some people, whatever instincts and dreams they have, they keep within themselves, they control themselves, but there are some people who don't care."
He gave a very entertaining answer to his favourite moment in Jugjugg Jeeyo; that is so him; you can just see the twinkle in his eye, can't you? "My favourite moments are all the mischievous moments – the parts when I am doing things which I feel nobody is noticing or observing, and sometimes I get away with it, and sometimes I get caught."
The actor says he loves playing a part in a comedy film. "I love making people happy. If comedy makes people happy, then I want to do that. When people are entertained, that makes me happy, so I do things that make me happy. Comedy is something that makes people happy, so I am happy."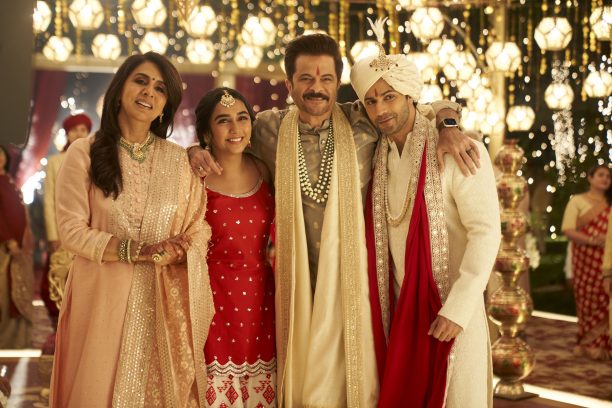 Mr. Kapoor says it was exciting but also a bit stressful to work with the cast and the director: "This is my first time working with everyone – Varun, Neetu, Kiara, Karan. It's always great and exciting to work with people for the first time because you don't know them, you're trying to understand them, and it's always very fresh and energetic. It's exciting as well as tentative and anxious."
Revealing he puts a lot of stress on himself to do his best, he adds, "When I do a film, there is always a hook for my motivation. My motivation for this film was Karan's father, Yash Johar. We had always wanted to do a film, but we never did. So I just wanted to give my absolute best in this film in every which way and make him happy up there. And that's what I've done."
Mr. Kapoor says Jugjugg Jeeyo is an all-out entertainer, but it is even better because there is a message that will make the audience think after the fade to black and the credits roll. "Overall, I feel this is an all-out entertainer, but there is a message, and it is not underlying, and I feel all good filmmakers do that. They make a film which entertains you but also makes you think. It's like when you go to a birthday party. You go to the party, you enjoy the party, but when you leave the party, and you get a return gift, you feel happier; it becomes a permanent thing. So this film will have the return gift which will remind you to go back and see the film again."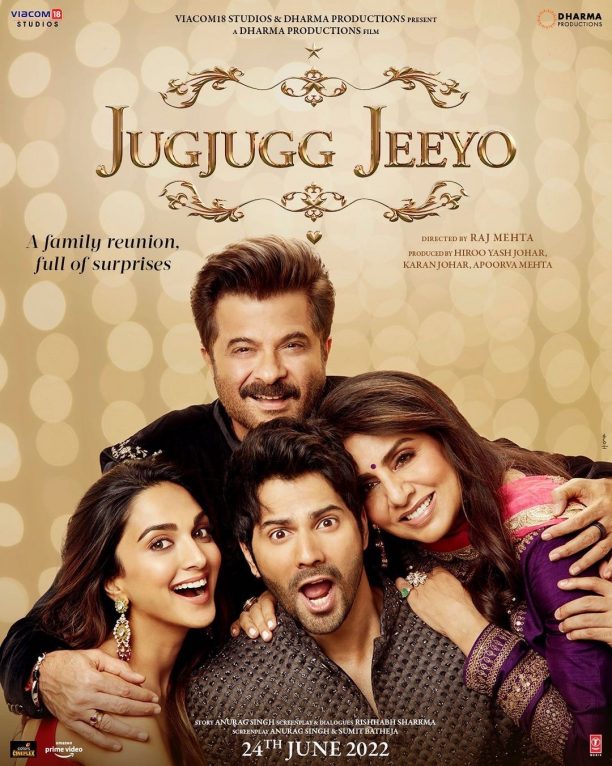 Jugjugg Jeeyo hits theaters on June 24th!