The makers of upcoming movie Anna have released the first poster of the film.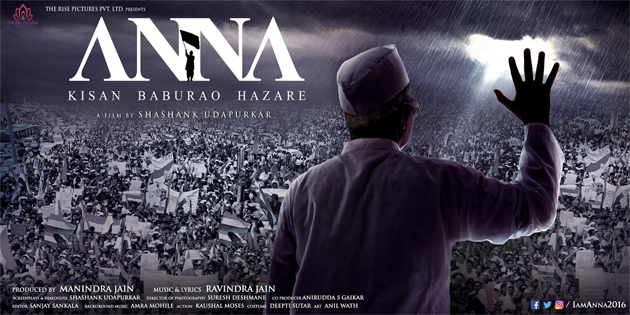 Anna is a biographical film directed by Shashank Udapurkar.
Presented by The Rise Pictures Pvt. Ltd. and produced by Manindra Jain, the film is based on the life of Indian social activist 'Kisan Baburao "Anna" Hazare' starring Shashank Udapurkar in the lead.
The film also stars Tanishaa Mukjerji, Govind Namdev, Sharat Saxena, Kishor Kadam, Dayashankar Pande, Prasanna Ketkar, Atul Shrivastava, Ashwini Giri, Anant Jog, Shashi Shrivastava and Majhar Khan.