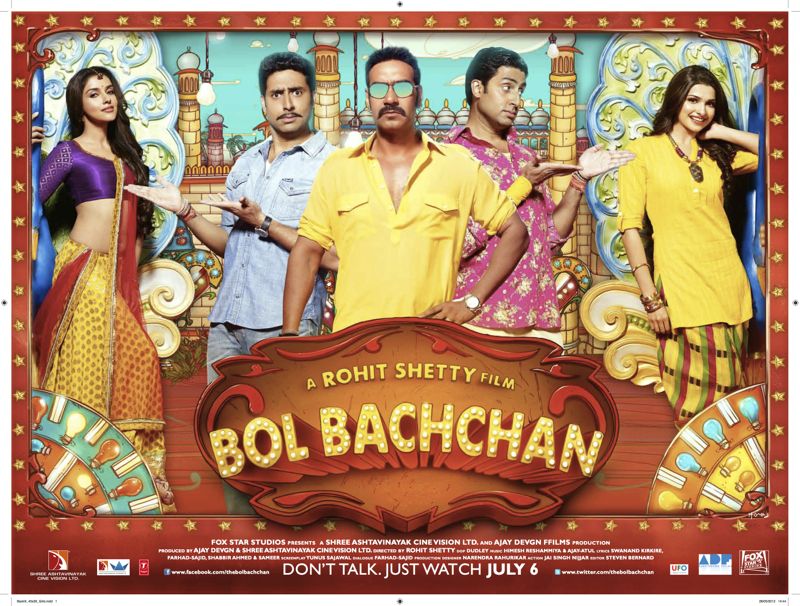 We told you yesterday we have a special Facebook Contest Bol Bachchan coming up just for UK readers! Now here's the details!
First, if you are not already a fan, which we are sure you are, then you must like us on Facebook https://www.facebook.com/BollySpice
Now for the fun part!
THE IDEA: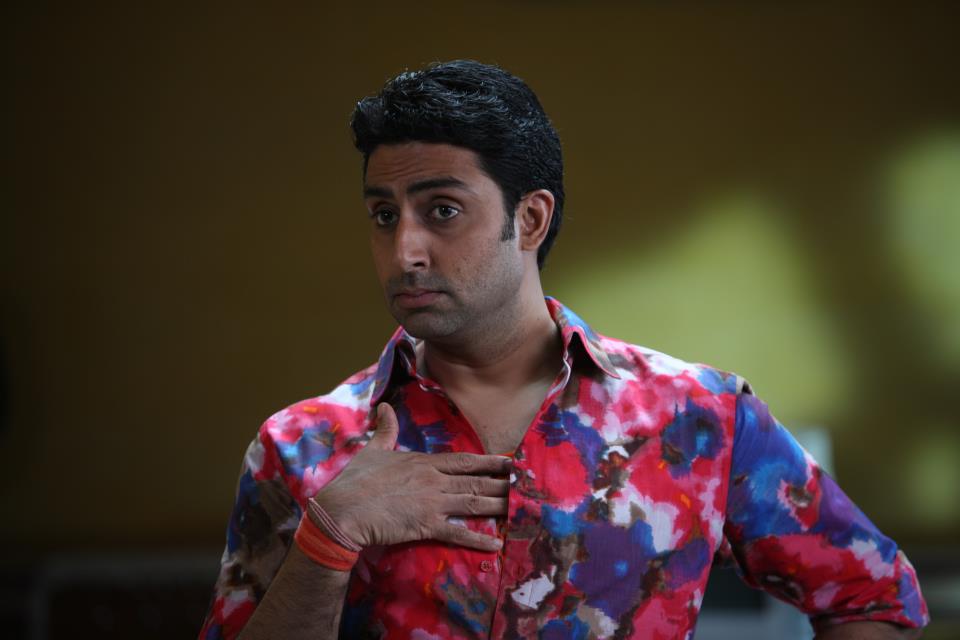 DO YOU HAVE WHAT IT TAKES TO SPORT ABHISHEK BACHCHAN'S LOOK?:
In the upcoming fun comedy Bol Bachchan, Abhishek certainly is going for a bright new look for one of his characters. In fact, we could say over the top a tad na? To celebrate the release of the film on July 6th, we have a fun contest for our UK readers! We want to see who can match his style funda!
So can you beat this?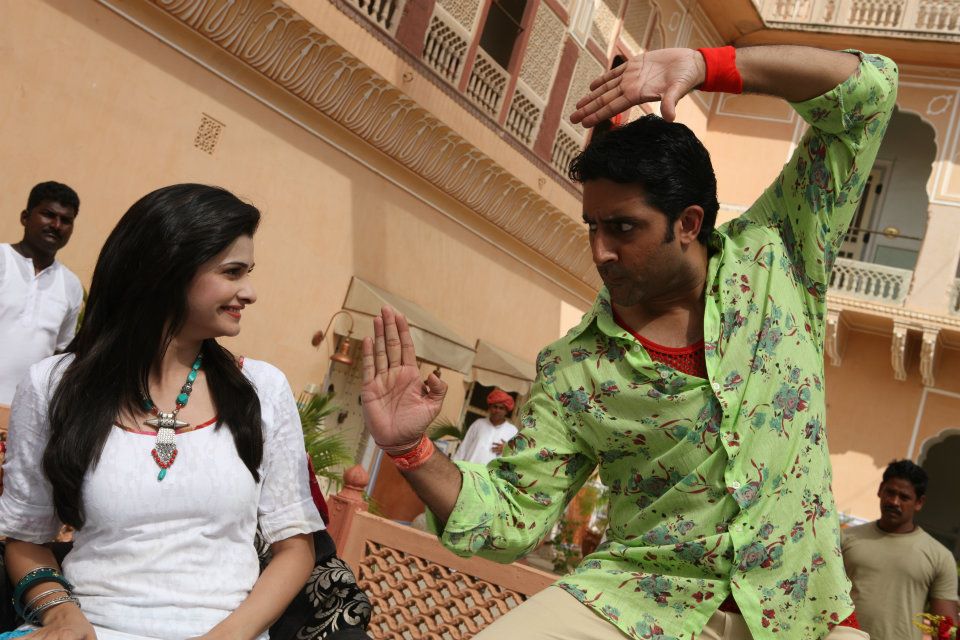 Each day we encourage you to impersonate the colourful look that Abhishek is seen sporting on the film poster. We are asking you to post a picture of wearing the brightest shirt you own on Bollyspice's FB page or on our Twitter Bollyspice. Whoever has the most garish shirt wins a Bol Bachchan CD!
Contest begins today and will run until July 5th!
So dig in your closet and let the fun and games begin! We can't wait to see what you have in store for us!