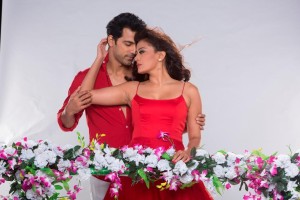 Popular actor, Anuj Sachdeva plays a nerdy and shy character in the upcoming film Love Shagun opposite actress Nidhi Subbaiah. The actor, who has come a long way from his TV debut in 2006, is confident about the film and his role. Anuj is happy with the reactions he has received so far and even talks about how his character is being compared to Shahrukh Khan's from Rab ne Bana di Jodi.
Speaking about the reason for choosing such a film, the actor revealed, "It was a character which was completely unlike me and that was the primary reason why I chose to do this film. If you were to know me and then if you were to look at my character, you would nowhere relate to it. In fact, when my mom saw the poster of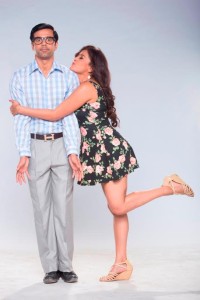 the film her immediate reaction was, 'You look like Shah Rukh Khan from Rab Ne Bana Di Jodi." My dad was like, 'Kaunse zamaane ki patloon pehni hai. Aisa character toh maine bahut time se nahin dekha?' My friends told me that they loved the geeky look and they would never have expected me to do a role like this."
"I think these reactions were enough for me to make me realize that I had taken the right decision. Also, when you are debuting as a lead actor, most actors tend to play it safe with characters which are an extension of themselves. But since the extremes always work for me, I chose to do it a tad differently, and chose a role which would redefine my acting abilities," he added.
Love Shagun is directed by Saandesh Nayak, produced by Isha S Nayak under the banner of Saanvi Nayak Films. The film is scheduled to release on 26th Feb, 2016.