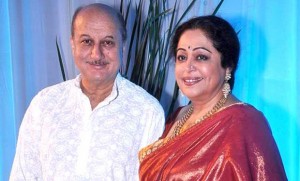 A new "chaotic" romantic comedy starring Ali Zafar and Yami Gautam is set to hit theaters in January. Originally titled Aman ki Asha, the film is now titled Total Siyappa. Produced by esteemed actor Neeraj Pandey, the film is directed by E Niwas.
Apparently though the original title of the film was made of the of the character's names, played by Ali Zafar and Yami Guatam, it just wasn't getting the feeling or essence across of what the film is all about. Producer Neeraj Pandey said, "Yes we had earlier called the film Aman ki Asha as the boy's name is Aman and girl's name is Asha. But the film is more than that. So we have now changed it to a punjabi title, Total Siyappa." Total Siyappa means total chaos and the new title suits the plot of the movie very accurately and also gives the idea of the storyline.
Set in London, the film is a hilarious take when a Pakistan Punjabi boy goes to meet girl's Indian Punjabi family. And the siyappa that follows!
Along with Ali and Yami the film also boasts another fabulous couple. Anupam Kher and Kirron Kher will be playing husband and wife in the film. Here's something interesting, did you know that this is the first time the real life couple has been onscreen as a reel couple? Pandey told HT, "Anupam and Kirron are playing husband and wife for the first time on the silver screen. They play an over-the-top Punjabi couple. It's going to be wonderful to watch them together."
Stay tuned we will be bringing you more about this exciting project!