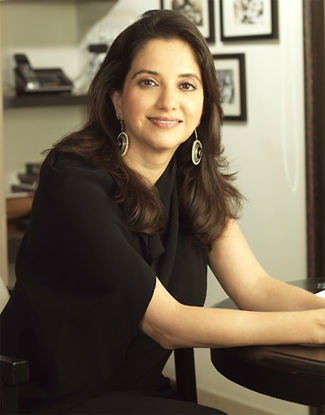 Anupama Chopra is one of the most well-known and respected film journalists and critics in India. Not only does she write articles and reviews films in acclaimed newspapers and magazines, she also is a popular Television host, conducting interviews and film discussions as well as movie reviews on shows like 'The Front Row' and most recently on 'The Film Companion'. Mrs. Chopra also has published works on the Indian Film Industry including a book on the classic film Sholay, and a biography of Shah Rukh Khan titled King of Bollywood – Shah Rukh Khan and the Seductive World of Indian Cinema.
Lately, however, she been working on a very special project and has a new title, that of Film Festival Director. Mrs. Chopra has taken on the challenge and the task of running the Jio MAMI Mumbai Film Festival, which opens this Thursday October 29th. Working alongside Kiran Rao and a host of top shelf Indian film actors, directors and producers to create the palette of the festival, they have put together an incredible line up that will include many types and genres of film, both Indian and International, amazing events, fascinating guests, filmi conversations, special awards and more. In fact, we hear that this year's festival, which runs through November 4th, promises to be the biggest and best one yet as the festival celebrates all things cinema.
Though it was just about a week until the festival opening, Mrs. Chopra took time out between meetings to talk with Stacey about the exciting events and films at this year's Jio MAMI Mumbai Film Festival.
Mrs. Chopra revealed that her road to running the festival as the director started out as just wanting to help and making sure the Mumbai Film Festival ran last year. "I didn't exactly get in thinking I would be the director. I just got in because I thought we should save the festival. It was going to shut down last year because they ran out of funds. I made a call to the man who was the festival director then to say how can I help and was basically just sucked in completely. We raised funds – we chased films, we did all this to get it going. At the end of it they all said why don't you just take it over and run it. Honestly, it is a real beast to wrestle with! And you know it is a very, very hard and thankless job (she smiles). Now lo and behold I am now the festival director."
Looking at the schedule, you can see that this year the festival has expanded and grown quite a bit from previous incarnations. "We really wanted to scale it up this year," she explained, "See the thing is it is a very, very expensive business to run a film festival. And honestly you can't really do it to speak to a very select group of 2,000 people. It is just not worth the money and the effort that goes into it, you know? It has to become something that is owned by the city and that is owned by the people. It has to be something that people look forward too and something that people really come out and participate in. The only way to do that is to scale it up and make it inclusive so that it is not just a festival for a certain type of cinephile. It has to become a festival that appeals to more people. That was really the intention for this year: we were going to make it an inclusive festival. And more we were going to make it a celebration of cinema."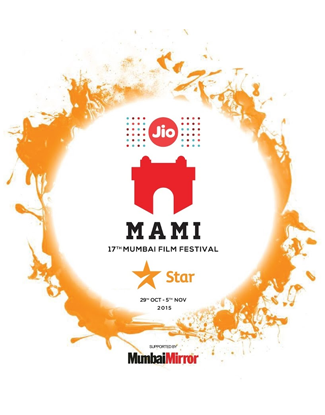 Along with films from India, the festival is also having screenings of films from all over the world including France, US, England, Korea, Russia, Germany and more. So what went into the decisions of which films to showcase? "We have got a team of really great programmers that have gone and sat through thousands of awful films to bring the really great ones. (Laughs) It is not like there is one criteria, it is just that the programmers, and we have programmers for International, programmers for Indian films, who are very skilled at what they do, they went through all the films and then selected and put these palettes together for the festival."
One of the highlights of Jio MAMI this year is the opening film Hansal Mehta's film Aligarh, which stars Manoj Bajpayee and Rajkummar Rao. "I was hopeful we would find a really good Indian film to begin with," she said, "Because part of our sort of main ambitions is now to make this festival really about Indian cinema. To really showcase the best in Indian cinema. While it was not a condition, I was hopeful that we would find a great Indian film to present as the opening film. When I saw Aligarh I really thought this was a very powerful film that said so much. It is a really strong film. Manoj Bajpayee's performance is just outstanding. We were very grateful that Eros decided to give it to us as the opening."
On Saturday, October 31st, a very special event is taking place at Mehboob Studio – The Movie Mela. Celebrating Bollywood, this will be a full day of filmi conversations, events and more!
One of the coolest is a special conversation with young next gen actors Alia Bhatt, Parineeti Chopra, Kriti Sanon, Aditya Roy Kapur, Ayushmann Khurrana and Arjun Kapoor about Bollywood in the next five years. About the session, Mrs. Chopra said, "The idea was really to bring together all these exciting young faces who will shape where the narrative goes for Bollywood in the next five years. Arjun Kapoor, Parineeti Chopra, Alia Bhatt, Ayushmann Khurrana – all these young actors are going to make choices and their choices are going to influence where the narrative goes. We really wanted to get them together and talk about their choices: how they are going make them and what they are going to do. It is very exciting! The idea for Movie Mela is just to generate great conversations around cinema and I am really hoping that will happen!"
So what are her thoughts on Bollywood today and what is coming in the next five years I wondered, "I think I am very optimistic! I see a lot of great talent. I see a lot of ambitious filmmakers who are no longer just making what was made before. They are trying to find new ways of telling stories, they have new voices, so I am very hopeful that we are going to go someplace in the next five years."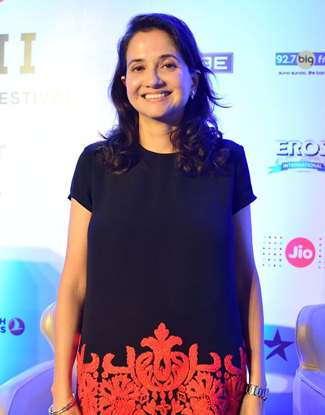 Also at the Mela there will be a panel discussion with the stars and director about the classic film Mr. India, "The Mela has been co-curated by Rajeev Masand and myself and we really wanted to do a reunion of a great film. We thought that should be Mr India because it is such a cult classic. We are bringing together all the greats who put this together: Boney Kapoor, Anil, Sri Devi, Javed Saab, even the kids Aftab Shivdasani, Ahmed Khan, they are all going to be there to talk about how this amazing film came together. Shekhar Kapur will be doing a video byte from London because sadly he can't join us."
Another amazing opportunity for attendees is that they can be a part of a Masterclass with Rishi Kapoor, "He is such a great actor who has reinvented himself. You know, he has had a career for more than 40 years so we are very, very excited about having him talk about how you stay relevant over 40 years of an acting career."
There is also a series of special workshops for aspiring film writers and critics. "It is our critics mentor program. It is going to be run by Peter Bradshaw of The Guardian. He will be mentoring a group of young critics. Teaching them how to critique cinema," she explained.
So, what does she think of the world of film critiques and reviews today? "I think it is evolving because now everybody has a platform. You have to be better and you have to make yourself relevant because everyone has a platform. You know, why does anybody need to listen to you? You have to be more informed, have better writing – all of that. You have to up your game really!"
Unfortunately, though we had much more to ask, her next meeting was about to start so she had to go, but before she did she let us in on what audiences can expect to see when they come join in the Jio MAMI Mumbai Film Festival. "They can expect to see anything that they love. So if you have a taste for art house European cinema we have it, if you a taste for mainstream Bollywood we have it, if you like David Dhawan he is going to be there talking during an AIB podcast, if you like Israeli filmmaker Amos Gitai, he is going to get our Excellence in Cinema award. So it doesn't matter what your taste, we will have something for you!"
For more information please check out http://www.mumbaifilmfestival.com